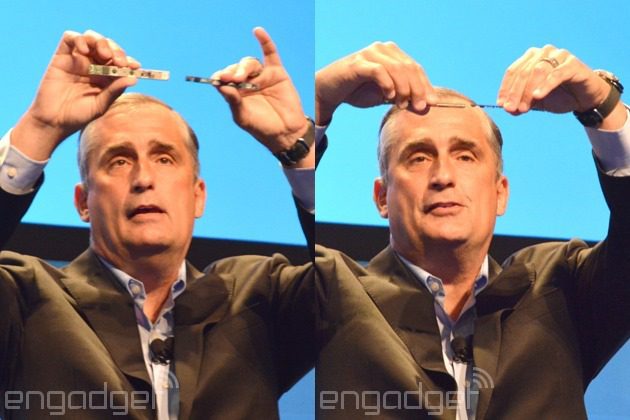 We fully expect Microsoft's rumoured "Surface Phone" to have some gimmick which Microsoft expects will capture the attention of the smartphone market.
A hint of what this will be may have come from Chris Bishop Managing Director of Microsoft Research, Cambridge, UK and Microsoft Distinguished Scientist, when asked his prediction of future technology. In the far future he expected real-time translation to break down language barriers, but when asked what he believes will happen in 2016, he said:
"(2016 will be the year that…) we see interesting new applications of depth camera technology on mobile phones."
Now of course Microsoft is no stranger to depth sensing technology, with the Kinect sensors, and we also know that Intel has miniaturized their Realsense 3D sensor (above) so it can fit into a smartphone.
Given the combination, and Microsoft's increased emphasis on moving technology from Microsoft Research to actual products, it seems likely the next big thing in Windows phones will be depth sensing in some way, beyond just scanning faces, but also scanning the environment, much like Hololens or Google's Project Tango offers.
See a demo of Google's Project Tango below:
See also some of Microsoft Research's own videos on the topic.