Is Copilot the best AI companion out there? Help us find out by answering a couple of quick questions!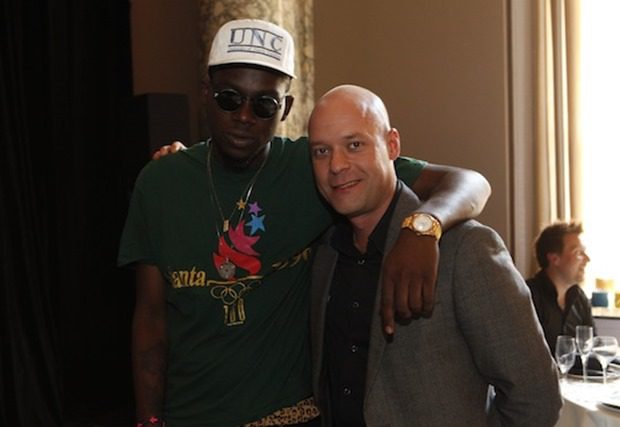 It seems the proposed Beats/Apple deal worth around $3 billion has set a bee into Microsoft's bonnet.
Posting on the Nokia Mix Radio blog, Jyrki Rosenberg (above), VP Entertainment at Microsoft, explained how much better and better positioned Nokia Mix Radio was for growth.
Beats Music only offered their streaming service in USA, and while they had 260,000 users, Nokia Mix Radio had more users in USA and more than 3 million users globally in 31 countries.
They noted that streaming was the future, and will grow 75% over the next year, but that 73% of the new users will be coming from places like China and India. Unlike US-based and focussed Beats however Nokia Mix Radio has a long and storied history and legions of fans in those regions.
The average Indian listened to content in 4 languages, while in India Nokia Mix Radio offers 26 genres with 11 genres as vernacular radio and content in 20 languages. Their phonetic metadata took 6 years to build, given Microsoft a distinct advantage over new comers. Microsoft claimed the same advantage in China and other markets globally, and offered over 10,000 curated playlists which offered listeners a  deep understanding of the cultural differences and individual music tastes  around the world. 
Rosenberg notes Beats Music was therefore in no position to crack the global market.
Rosenberg also noted that MixRadio offered better taste profiles and effortless personalization, whereas the effort to personalize the Beats experience is still placed heavily on the user.
Jyrki concludes:
Our vision is to provide the simplest, most personalized mobile music streaming service for the whole world. Despite the news about Apple and Beats, there is still no one else providing a global personalized music streaming service at the touch of a button, and our intention is to maintain our product leadership in the next chapter of digital music – personalized listening experiences.
See an Infographic with many relevant facts below.