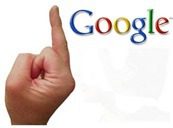 The Verge reports Microsoft has known since Summer 2012 that Google was dropping dropping support for Exchange ActiveSync, but that they did not have time to implement support for Google's chosen standards yet.
The news apparently dropped while Microsoft was finalizing Windows Phone 8 with operator trials for devices due in October, and Google has not responded to request for a 6 month extension to release a patch.
Google's attitude I think makes clear their malicious attitude towards Windows Phone. Are many of our readers still using their calendar and contact products? Let us know below.