Microsoft introduced Universal Windows App Model last year. At this year's Build, Microsoft announced several improvements to it. Microsoft is expanding .appX install model to existing desktop apps and Xbox. You can install .appX apps from anywhere, not just from Windows Store.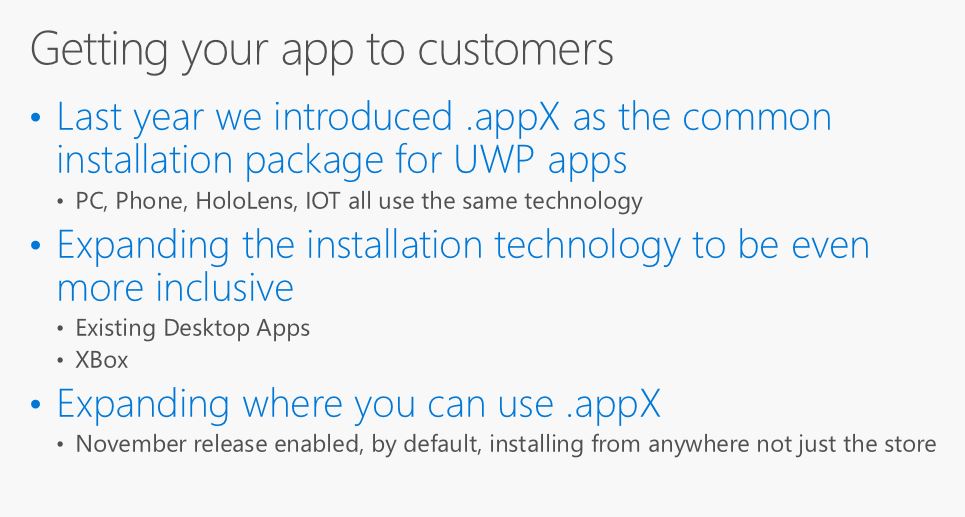 Unlike the old Windows programs which requires you to complete several steps to install it in your PC, the modern installer will allow consumers to install the apps with single click. Microsoft is also enabling extensions on these apps.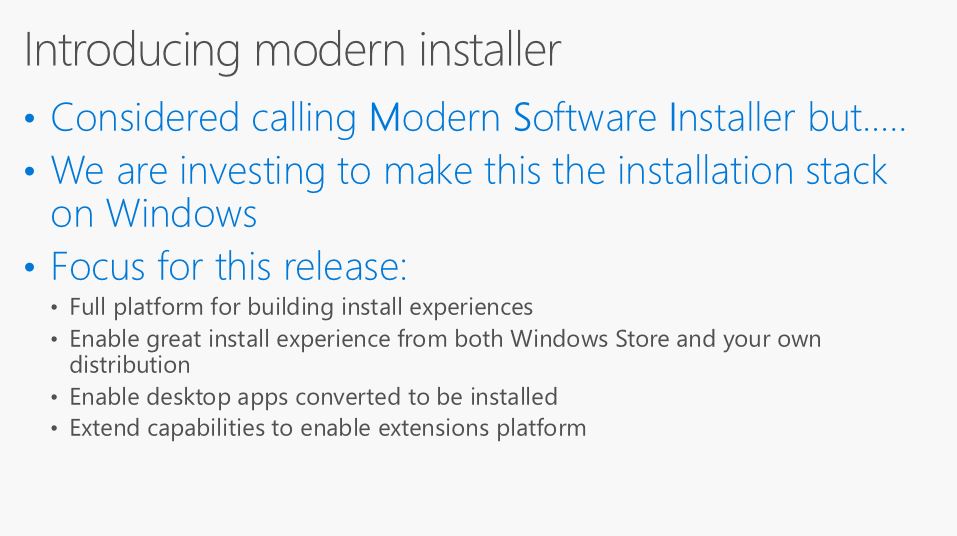 This modern installer will enable easy clean uninstall, allows automatic updates and more.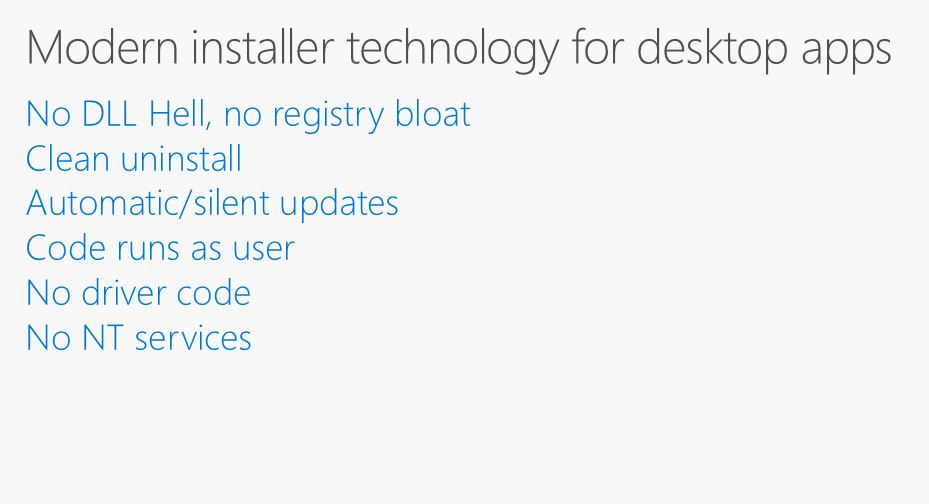 These modern apps install on system drive on default. And installing on removable storage is enabled by default, but developers can opt to block it.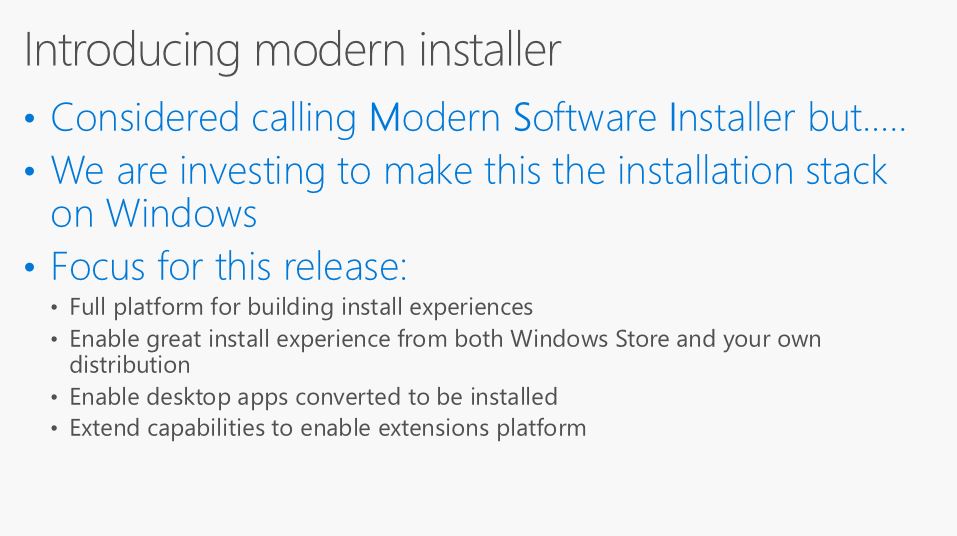 Microsoft also spoke about Action Center related improvements they have made. Read about it here.
Watch the event video below.