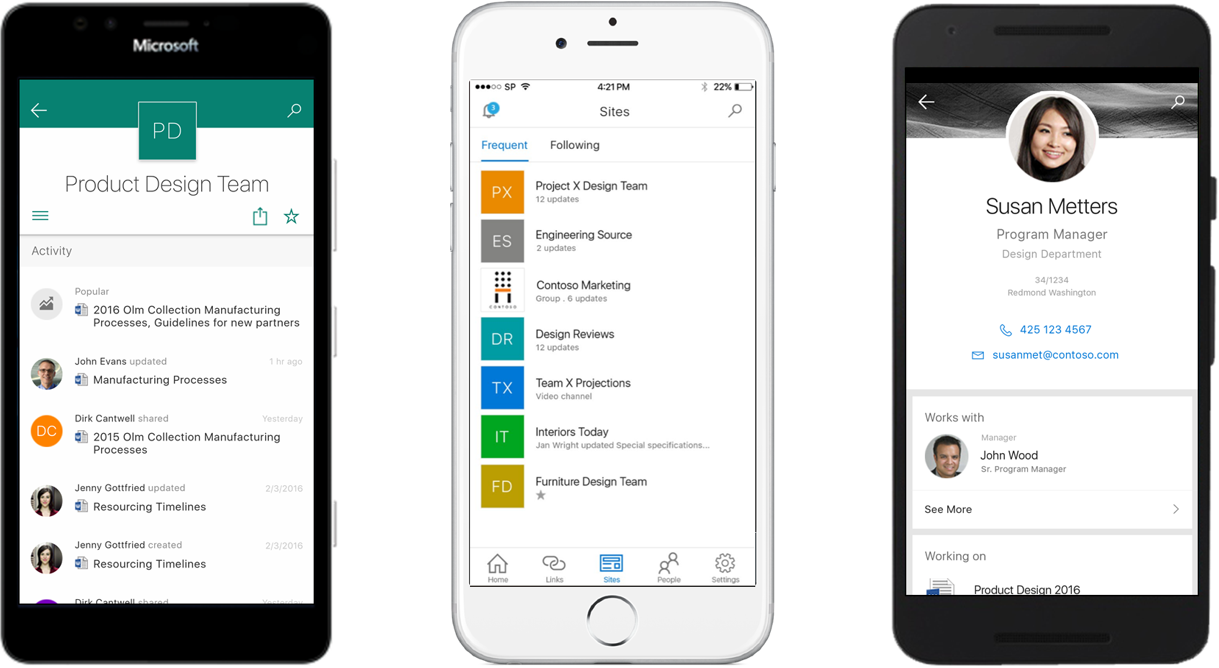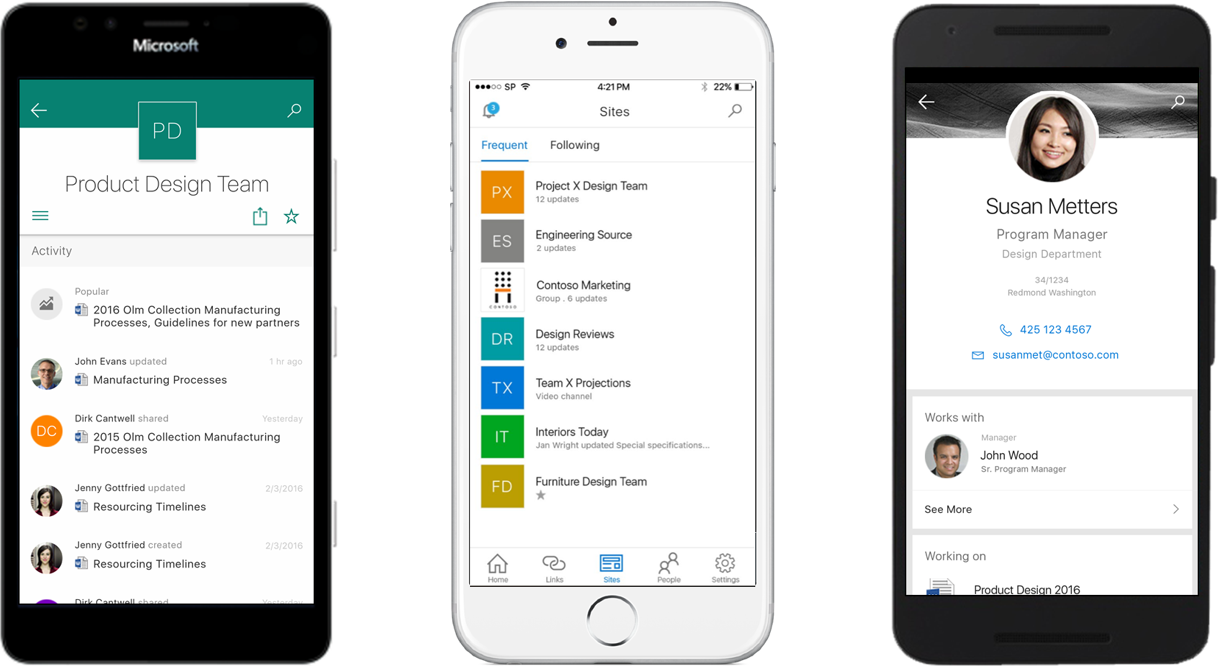 Earlier today, we reported that Microsoft is planning to release the SharePoint mobile app, designed for Windows, iOS and Android to put intranet in your pocket. With this upcoming app, users can get full-fidelity access to company news and announcements, people, sites, content and apps. This app will incorporate on-premises SharePoint sites, as well.
Features that will be available in SharePoint Mobile app,
The Sites tab takes you to your Sites, Recent sites and Followed sites, where you can keep up with site activity, navigate using quick launch or see recent files.
The Links tab takes you to sites and portals programmed for everyone in the company.
The People tab gives you access to the people you work with and visibility into what they are working on.
Search is available throughout with clean results filtered by sites, files and people.
Users can also have multiple accounts online and on-premises, and can easily switch between them.
At the Future of SharePoint conference, Microsoft today shared their roadmap for the mobile and intelligent intranet. Here's what you can expect to see starting this quarter:
Modern document library experience (currently rolling out to First Release tenants).
SharePoint mobile app for iOS.
SharePoint home in Office 365.
Modern lists experience.
Site activity and insights on the Site Contents page.
And during calendar year 2016:
SharePoint mobile app for Windows and Android.
Integration of SharePoint sites and Office 365 Groups.
Simple, fast site creation.
Modern pages experience.
Team and organizational news and announcements.
PowerApps and Microsoft Flow integration with SharePoint.