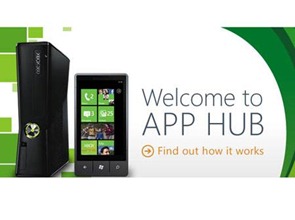 Windows Phone team today detailed the changes coming to Windows Phone Marketplace submission site, App Hub and many other details. Here is the quick summary of them,
New App Hub functionality and geographic expansion:
1) 19 New Consumer Markets and 7 new developer markets. Microsoft will also add China to the list this fall along with expanded support in India.
2) As I reported earlier, Microsoft just confirmed that fluctuations in App/Games prices are due to global currency exchange rates.
3) Microsoft Advertising for Windows Phone in 18 new countries by the end of 2011: Australia, Belgium, Canada, Denmark, Finland, France, Germany, Hong Kong, India, Italy, Japan, Mexico, Netherlands, Norway, Spain, Sweden, Switzerland and the United Kingdom.
4) New App Distribution options:
Beta Distribution

: Enables developers to distribute pre-certified applications to a group of up to 100 access controlled beta testers for up to 90 days. This distribution method gives you the opportunity to test apps with a hand-picked set of beta testers more quickly and build high-quality apps before publishing them in Marketplace.

Targeted Distribution

: Enables you to distribute applications through Marketplace in a hidden state, where they are not discoverable via browsing or searching Marketplace. To enable targeted users to access your hidden app you simply share the deep-link to the app with the users you want to have access via e-mail, text or other mechanism. Unlike beta distribution, you may distribute your app to as many users as desired and publish publicly in Marketplace at any time.
5) Improved experience in App Hub:
You can edit meta data of apps any time, enhanced dashboard with performance metrics such as crash report and app downloads reports,etc,. More streamlined process for uploading artworks and images of app in submission process, etc,.  They also introduced the Education category – something I know developers have been asking for.
And Microsoft will begin accepting Mango apps from August and developers will need to use the Windows Phone Release Candidate (RC) tools that will be made available in late August to submit Mango apps.
More details at Windows Phone team's blog.
Update:
App Hub/MSDN Documentation have also been update to reflect the recent changes in App Hub.
Of course while all the improvements have been welcome, some developers have complained vehemently that the changes have introduced numerous bugs and issues, which will hopefully be worked out over the next few weeks