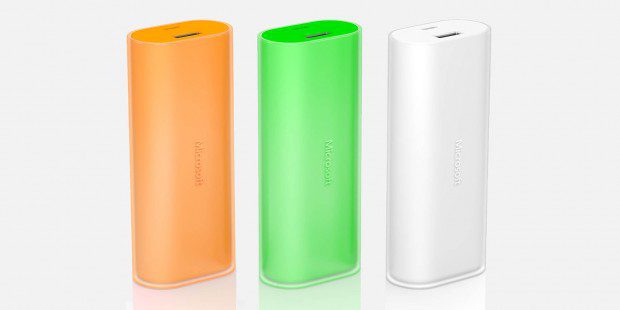 Microsoft DC-21 Power Bank is now available for order for Rs.3,499 from Flipkart. This portable charger comes in three different colors, orange, green and white. It includes a power capacity of 6000mAh which would be enough to charge most smartphones twice fully. It charges to 80 percent capacity in about three hours, and 100 percent in about four hours. Microsoft Portable Power can charge your smartphone as quickly as our fastest wall charger, the AC-60. Microsoft has designed it to have low standby power consumption, even after six months, the Microsoft Portable Power will have 80 percent of power.
Specs:
Width: 43.9 mm, Height: 99.5 mm, Thickness: 25.4 mm, Weight: 145 g

Cable length: 25 cm

Charging connectors: Micro-USB, USB

LED indicators: Battery level indicator

Battery capacity: 6000 mAh
You can order it here from Flipkart.