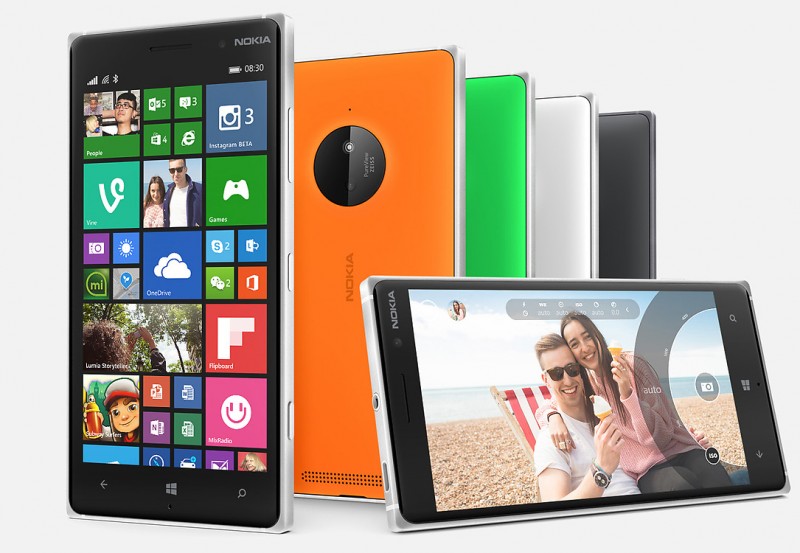 Microsoft may have released Windows 10 Mobile to eligible Windows Phones in March, but both users and Microsoft alike know that the update isn't as solid as previous iterations.
Some users have reported bootloop errors, others just don't like the general change in direction , and in particular the loss of some apps like Lumia camera and Lumia panorama which extended devices like the 830 and 930.
@GabeAul For a Retail user going from 8.1 to 10 who may hit an issue and need to recover, they need an 8.1 image to recover to.

— Jason Howard (@NorthFaceHiker) April 4, 2016
@zayn_brandon @neil_hedley @windowsinsider @GabeAul No plans for that. Devices that originally had 8.1 will keep those orig recovery images

— Jason Howard (@NorthFaceHiker) April 4, 2016
Unlike Apple, Microsoft is allowing its users make a choice for now. Users can update to Windows 10 Mobile on selected devices (Lumia 540 and similarly specced), or they can stay on Windows Phone 8.1 indefinitely.
If they try Windows 10 Mobile and decide they prefer the different Windows Phone 8.1 experience, then the door to Windows Phone 8.1 is left open. This is different from how Microsoft traditionally handled Windows Phone updates, with the new update being pushed out to the recovery tool as soon as it became for older devices.
However, Windows 10 Mobile is an entirely different beast in scale compared to Windows Phone 8.1 Update and Update 2. With that in mind, some users may actually prefer the design and usability of Windows 8.1 over Android, iOS and Windows 10.
The only major disadvantage to this procedure is that should a Windows 10 Mobile user need to restore to an earlier build of Windows 10, they will need to go back to Windows 8.1 and download 2 updates to bring them up to speed (at least for now).
This is a pretty sensible plan, and we can't imagine why Microsoft isn't doing the same for Windows PCs, especially as opening up choice on PCs would alleviate the concerns of Microsoft taking power over from the users.
What do you think of Windows 10 Mobile's update process? Let us know in the comments below.