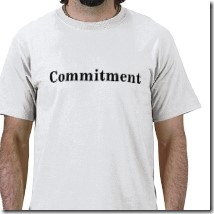 Michael Chang, the senior product manager on Windows Phone 7, yesterday committed to keep on supporting Windows Mobile 6.5.
"We will continue to support, ship and sell 6.5," Chang said in an interview at the CTIA Wireless conference. "Windows Phone 7 is a departure and a break at a code level. Doing so wasn't an easy decision. It's a tough decision to move away from a platform like Windows Mobile, but one we were willing to make."
Chang said that adding consumer friendly features like multimedia support and rich browsing to its mobile operating system doesn't mean that Microsoft will abandon its place as a supplier of enterprise handhelds, including some rugged ones.
"We think of this OS as an extension … of our scope," Chang said. "I wouldn't say we are building a consumer phone at the expense of our heritage [of supporting] work productivity. We are taking that and adding to it features that include entertainment and a focus on a new experience. Windows Mobile was all about productivity, but we had relied on someone else to deliver a great experience. Not anymore."
While Steve Ballmer himself made the same promise at Mobile World Congress, we have heard from many others in the EDD at Microsoft that no further development of Windows Mobile 6.5 will take place, and certainly none of the new features of Windows phone 7 will be back ported.
In the end however, continuing adoption by consumers and enterprise depends as much ongoing development as well as support, and reassurances by Microsoft will likely do little to stop both users and companies looking for an exit strategy.