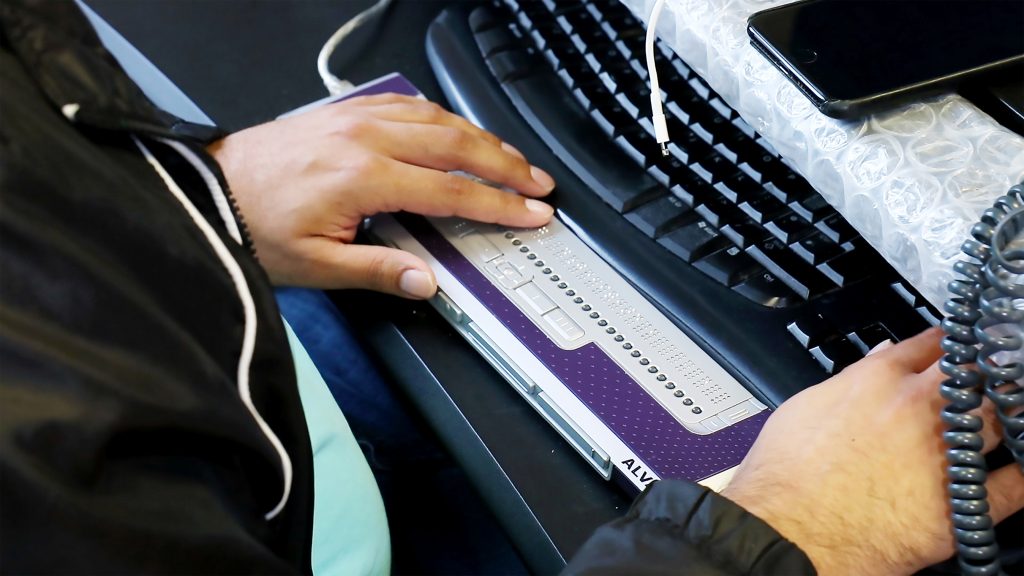 USB Implementers Forum (USB-IF), the organization which promotes USB technology, today announced a USB HID (Human Interface Device) standard for braille displays. This new standard will make it easier for the blind community to use a braille display across operating systems and different types of hardware. It will also enable easy development of braille devices as custom software and drivers created for a particular OS or screen reader is no longer needed. Microsoft collaborated with Apple and industry organizations to develop this new standard.
"We see the opportunity that advancements in technology can create for people with disabilities and have a responsibility as an industry to develop new ways of empowering everyone to achieve more," said Jeff Petty, Windows accessibility program manager lead at Microsoft. "Developing a HID standard for braille displays is one example of how we can work together, across the industry, to advance technology in a way that benefits society and ultimately improve the unemployment rate for people with disabilities."
"Technology should be accessible to everyone and Apple designs all products with that in mind," said Sarah Herrlinger, director of Global Accessibility Policy and Initiatives at Apple. "We're proud to advance this new USB-IF standard because we believe in improving the experience for all people who rely on braille displays to use their Apple products or any other device."
Microsoft anticipates support for this new standard starting in 2019.
You can read more about this news here.