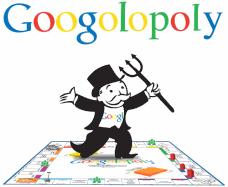 In a several hundred word screed against Google, aimed at European anti-trust regulators, Microsoft's Senior Vice President & General Counsel, Brad Smith, complained that Google would not allow them proper access to YouTube video on Windows Phone 7, denying them the ability to search "video categories, find favourites, see ratings" and so forth.
Microsoft claims the same access was granted the iPhone and of course Google's own Android, adding to a pattern of discrimination which Microsoft sees as Google's effort to wall of popular internet data only to users of its own search engine and products.
Microsoft claims this meant the only way they could provide full access was through the mobile web, meaning their YouTube client ended up being a simple mobile web shortcut to YouTube, rather than a "high quality YouTube app for Windows Phone" with rich functionality which Microsoft is apparently ready to release if given proper access.
Microsoft goes on to make several more accusations against Google, which can be read in this Technet blogpost here.