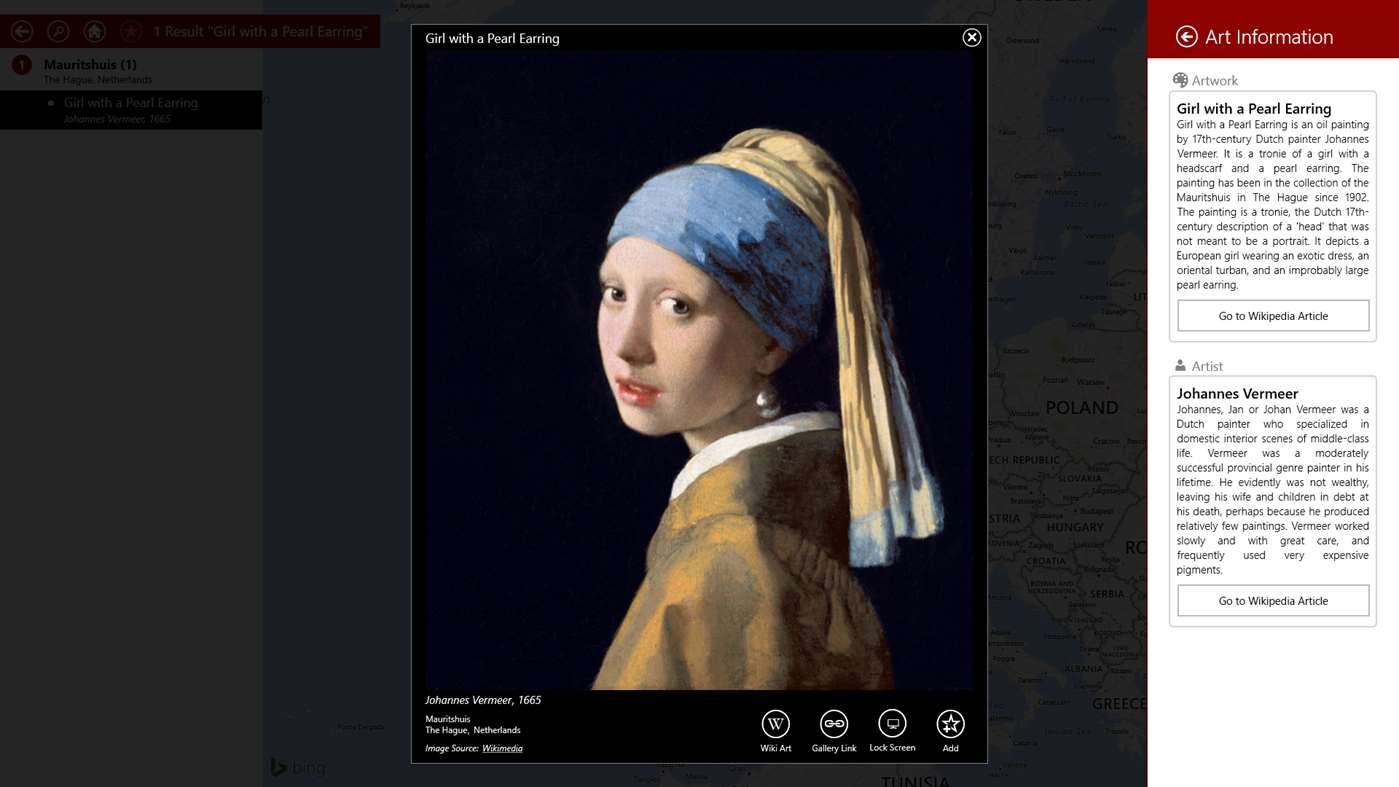 City Art Search app from Microsoft allows you to search famous works of art around the world, and see which galleries and museums they are located in. You can find your favorite artists' masterpieces, or if you're planning to visit a city, discover the must-see works of art. Recently, Microsoft released an update for this app which adds new artwork and improved user experience. You can now enjoy 8,614 famous works of art around the world through this app. Find the full change log below.
Version 3.0.9.4:
Minor UX Polishing
Code Optimization & Minor Bug Fixes
Data Cleansing
Addition of New Artwork (now at 8,614)
You can also have your Windows device lock screen update with a beautiful new artwork every day using this app. Download the update from Windows Store using the below link.