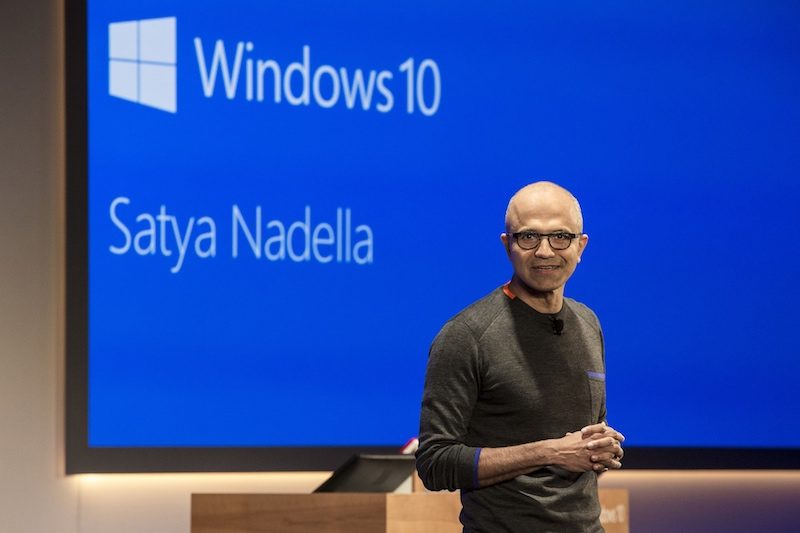 For more than 40 years, Microsoft has earned billions of dollars primarily as a software company for PC users.  Sure, that work includes many forms of hardware and other mediums such as video games, entertainment and search.  But in an interview published Thursday by Bloomberg Businessweek, Microsoft CEO Satya Nadella says his main driver right now is the cloud.
Nadella has good reason to steer Microsoft's primary focus away from PCs and into the world of the cloud.  According to Bloomberg, commercial cloud revenue in 2014 totaled $4.4 billion.  Just two years later, that number has nearly tripled to more than $12 billion.
The dramatic shift in priorities for Microsoft is monumental.  Something that Nadella says he understands can be hard for a 41-year-old company.
"But we also all recognize that if we don't, then the fundamental human quality of being able to adapt is not going to be exercised."  Said Nadella.  "If companies don't change, they're not going to be around."
Still, Microsoft's CEO remains optimistic, despite the occasional image of being behind the consumer curve.  He says the fact that the company is still around after 41 years shows they do more right than wrong.
To read more of Bloomberg Businessweek's interview with Microsoft's CEO, including his thoughts on augmented reality, his decision to purchase LinkedIn and more, check out the source link below.