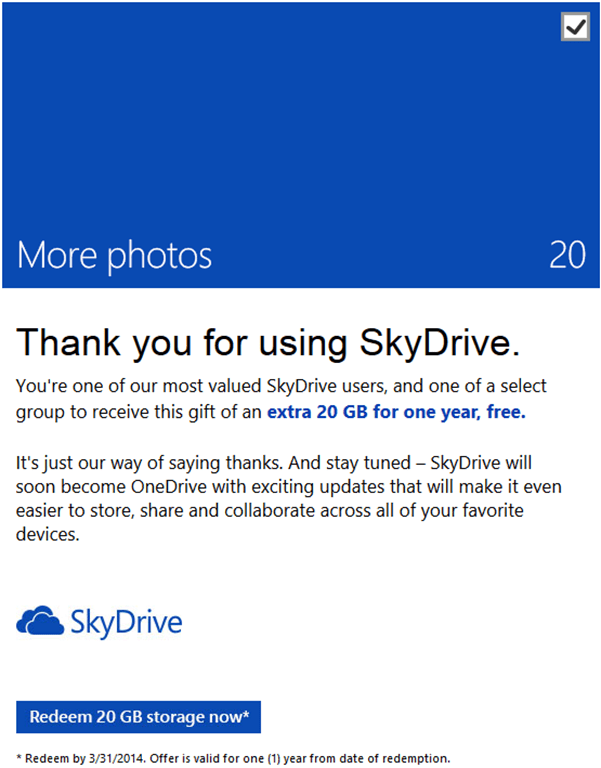 Some lucky SkyDrive users are being selected to receive a 20 GB of extra storage for one year for free.
Users are being notified by email, and the email does not give any reason why they are selected, but I suspect it is mainly going to users who pay for extra storage.
Have any of our readers been rewarded in this way? Let us know below.
Via Twitter.com