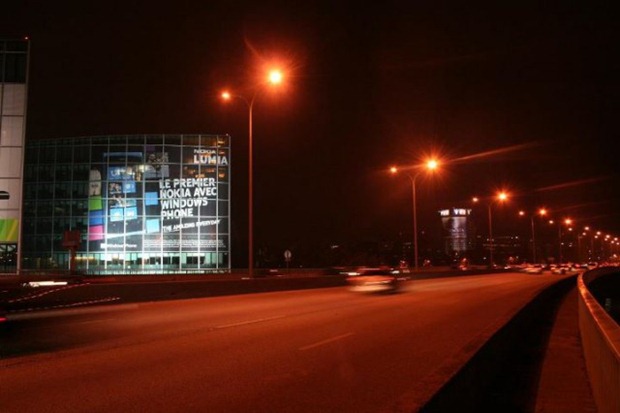 Not content to bring their giant phone to New York, Microsoft also unfurled a giant Nokia Lumia 800 banner on their offices in Paris.
The Nokia Lumia 800 has been somewhat of the focus of Microsoft's Windows Phone 7 marketing in Europe, which Andy Lees called Nokia's "largest single campaign ever", said to be 3 times bigger than any they have done before.
A Nokia handset is rumoured to be on the way to Verizon early next year featuring both CDMA and LTE.
Read more at monwindowsphone.com.