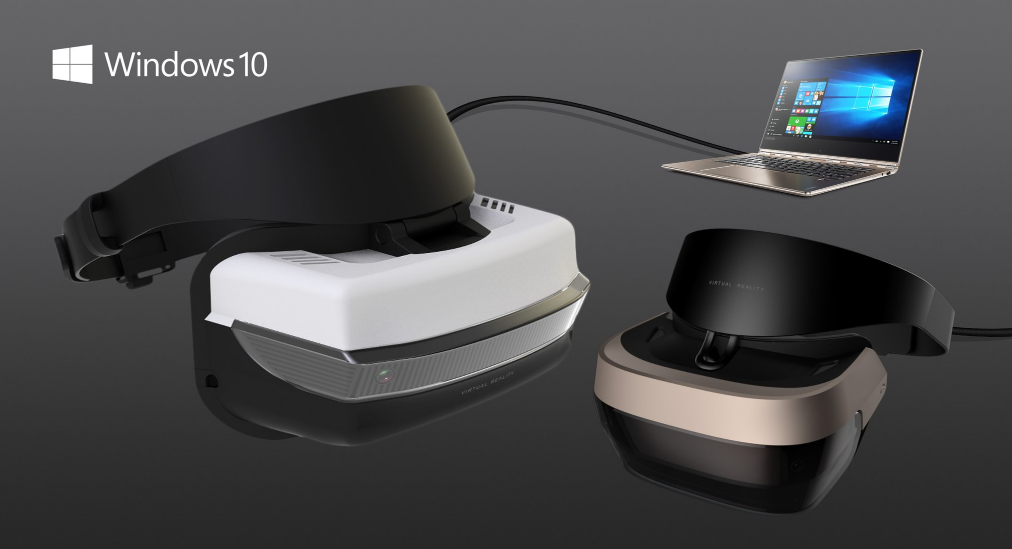 At its Windows 10 event in New York today, Microsoft also announced a new Virtual Reality initiative for Windows 10 for users with the new Creators Update.
With the new Creators Update, Windows 10 now supports Virtual Reality in addition to Augmented Reality (think devices like the HoloLens). This means that OEMs who are interested in making VR experiences can now use Windows 10 as the platform for their devices and leverage the power of Microsoft's Windows Holographic SKU to achieve this.
Virtual Reality support, of course, requires virtual reality hardware, and Microsoft has also announced that their partners like Dell, Acer, HP and more will be making Windows 10 VR headsets. We've also seen rumors of the Alcatel Idol 4S with Windows 10 also shipping with a VR headset in tow.
Unfortunately, we do not know very much about the hardware that will be powering these devices. Microsoft says they will include inside-out tracking sensors, meaning you won't need to use  lasers or-or other less elegant means like the Vive and Oculus Rift. Hopefully, we'll learn exactly what each of these manufacturers bring to the table in the coming months.
If you are worried about the  cost, you shouldn't be. Microsoft says the devices will start from $299, significantly undercutting more expensive VR headsets like the HTC Vive and the Oculus Rift which typically start at $799.