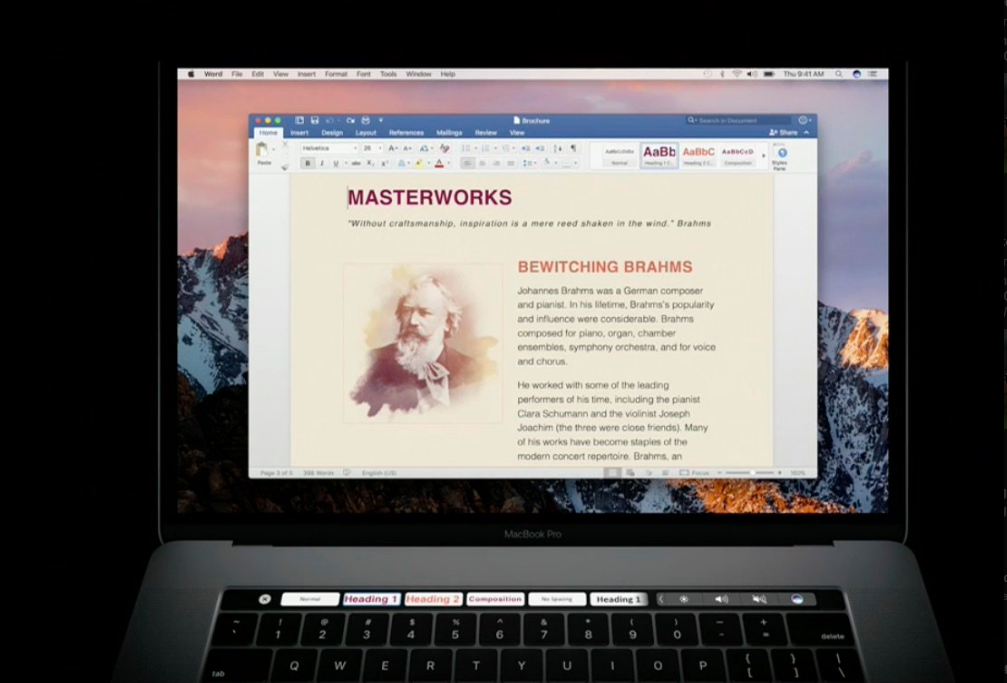 At its MacBook event today, Apple introduced the new MacBook Pro. The new MacBook Pro from Apple includes a new feature called "Touch Bar" which is basically a tiny display panel above the keyboard which shows shortcuts for specific apps.
Apple announced that the company worked with Microsoft to bring support for Touch Bar on the new MacBook Pro to its Office apps — this includes the Word, PowerPoint, and Excel. This will essentially provide quicker access to shortcuts on the Office apps to users — for instance, you will easily be able to control the font style or the heading style right from the Touch Bar. In addition to the Office apps, Skype for Business will also support the Touch Bar on the new MacBook Pro.
Apple is yet to announce if its iWork apps will support the new Touch Bar, but no one probably cares about those apps.