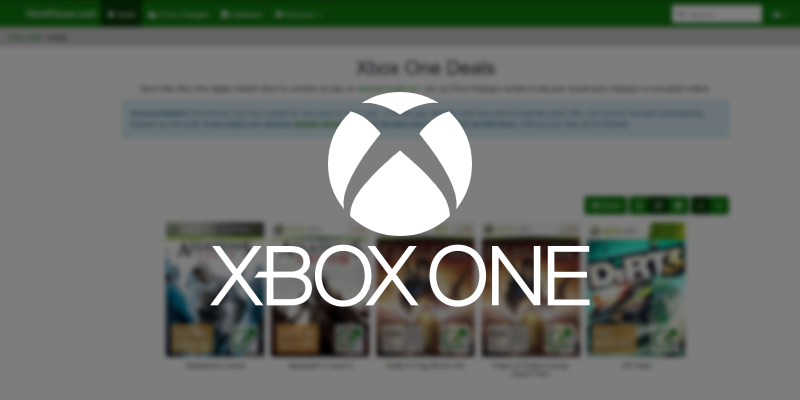 StoreParser was a site that allowed users to sort through digital Xbox game deals with an easy to use interface. It was generally seen as a site that filled a gap in Microsoft's digital storefront, but as of today it's no longer working.
We've been perma blocked. If you enjoy our service please retweet / post in forums to let MS know. Without your help we're finished [2/2]

— StoreParser (@StoreParser) September 12, 2016
This seems to be completely because of a change on Microsoft's side, and it's likely intentional. Microsoft's Larry Hryb (Major Nelson) decided to talk about the situation in a Reddit thread about it, and while he doesn't have the exact details on why StoreParser is no longer working, he did offer a potential reason why.
Hey all – I don't have details on why the site is not longer working. I can say there is not a Store API that the site was approved to use and to my knowledge the site was scraping data off of the store. In other words, it was using unofficial/unsanctioned methods to collect the information. Not something that server and database admins like.

That's all I can share right now, but in the meantime (and as I've done for the past 12 years) my blog will have details (encrypted via SSL) on release and sales when they are officially available.

I'm working on some future features to show new games and sale items that I can't share just yet – but I'll just say it's some of the top requested ones.

Thx
One more interesting part of Larry's statement was the confirmation of new changes to show "new games and sale items". It's currently unknown if these are for the Xbox Store, the Major Nelson website, or something else entirely.
What do you think about this? Did you use StoreParser? Let us know in the comments below!