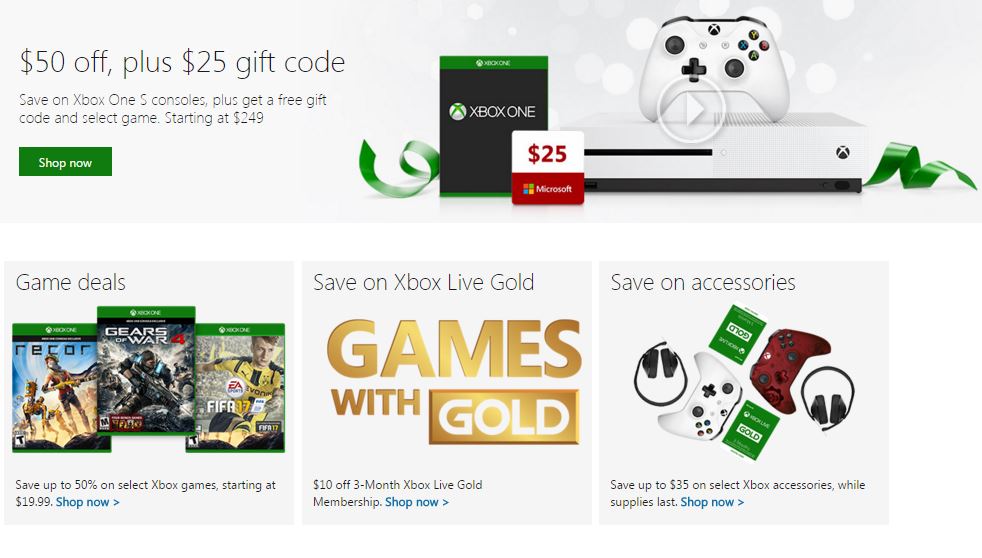 Microsoft's Xbox Black Friday deals are now live. Xbox One S is now available starting at $249, its lowest price ever. Along with it, you will get a free game and a $25 Microsoft Store Gift card. You can save $25 on Gears of War 4 and get $20 off Recore. There are also more than 250 deals on other Xbox One and Xbox 360 games from Xbox Store.
Xbox One consoles: ($50 off, plus $25 gift code, and select game. Starting at $249.)
Xbox Accessories: (Save up to $35)
Find more Xbox deals here.