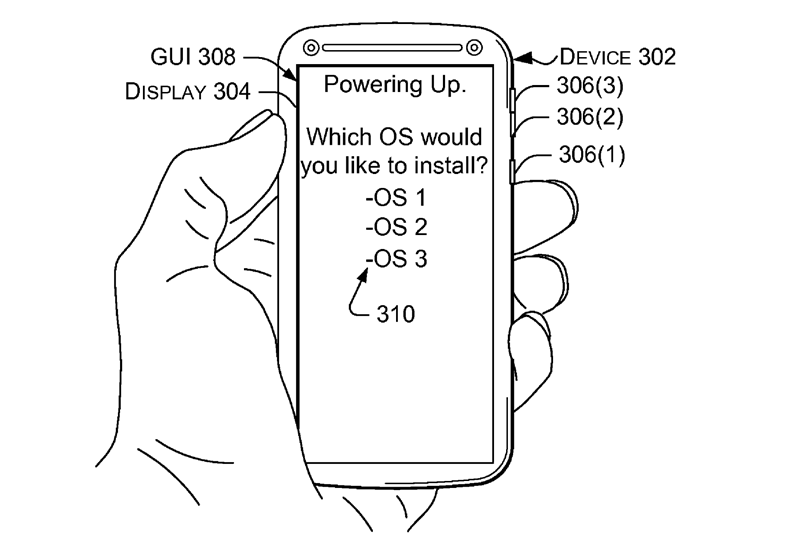 Microsoft has been working with some OEMs to release Windows Phone ROMs for their Android handsets, and there have been some rumours that some OEMs would release handsets which offer an option of launching with either Windows Phone or Android.
Now Microsoft has applied for a patent which makes their ideas explicit.
Patent application US20150277929, from March 2014, suggests that handsets could be delivered with multiple operating systems available in a compressed form, with a boot loader which offers a choice of which operating system to install. After this process is performed the non-selected operating systems may be deleted.
Microsoft also suggests that these partitions could remain, and users migrated from one mobile OS to another or even dual or multi-boot as needed.
These ideas are of course not exotic, and given that multiple OEMs such as HTC and Alcatel have already shipped handsets with identical hardware running two different operating systems not far from reality, with I suspect the biggest obstacle being Google's licensing agreements with OEMs.
What do our readers think of the idea?
The full patent can be read here.
Thanks