Is Copilot the best AI companion out there? Help us find out by answering a couple of quick questions!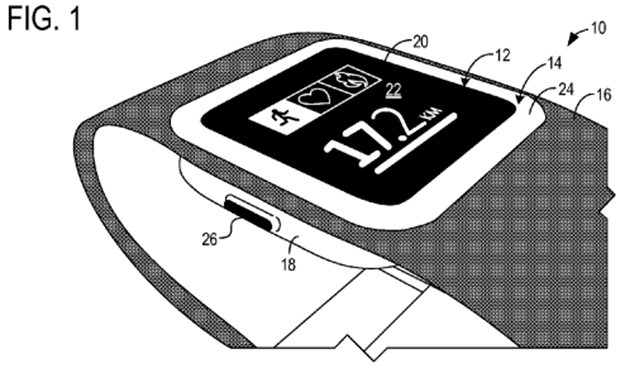 The US PTO has just published a patent application by Microsoft for a smart watch/ fitness tracker which in many ways are very similar to the recently announced Windows Phone-compatible Sapphire Wellness Watch.

Patent No. 20,140,121,539 describes a wearable device which can either be worn on the wrist or easily removed from the watch strap for insertion in a docking and charging station.
Like the Sapphire Wellness Watch the device would be an activity and fitness tracker and would similarly use an optical sensor at the back plate of the watch to measure heart rate and other biometrics.
The patent was first filed in 2012 and there have been repeated rumours of either a Nokia or Microsoft smart watch coming to the Windows Phone ecosystem soon.
It is however of note that the press release for the Sapphire Wellness Watch contained a quote from Todd Brix, general manager, Windows Apps and Store, Microsoft Corp, who said.
"Windows Phone is supported by a rich app ecosystem that offers a variety of quality apps and games that take advantage of the platform's unique features and design such as Live Tiles. The companion app for Wellograph's new wellness watch demonstrates the kind of groundbreaking fitness and wearable technologies supporting Windows Phone, and matches the operating system's personal style and individual self-expression."
Given the similarities in design between the watches it may be that Microsoft decided to license the technology instead.
The smart watch and fitness tracker category is still embryonic at present, with Samsung pushing forward strongly with both style of devices, while Apple is rumoured to be concentrating on health and fitness, and Google on surfacing helpful Google Now notifications.
Do our readers think it is necessary for Microsoft to have a dog in this fight, or should they be helping third parties to support Windows Phone instead? Let us know below.
Via Techrum.vn