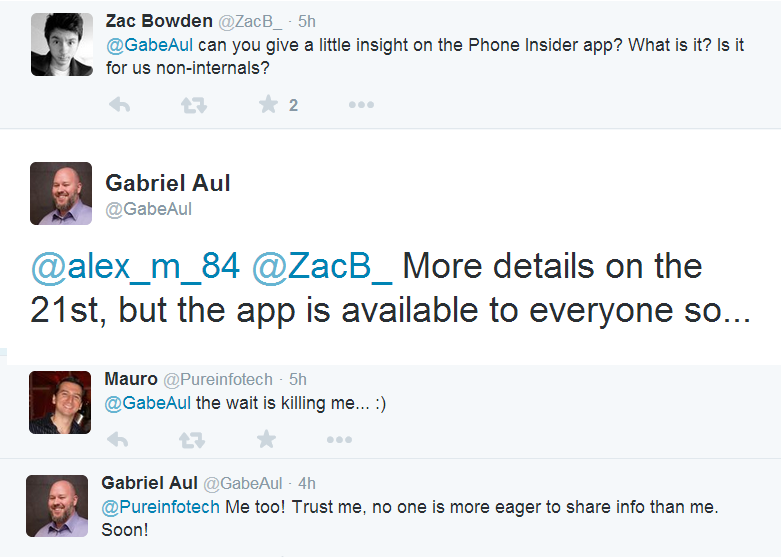 Earlier today we posted about Microsoft's Phone Insider app being discovered in the Windows Phone store, suggesting we will be seeing a new Preview for Developers program for Windows 10 for phones soon.
Now Gabriel Aul, Engineering General Manager for the Operating Systems Group at Microsoft, appears to have confirmed on Twitter that the app will be available for all, and that we will hear more detail on the 21st January.
He tweeted:
@alex_m_84 @ZacB_ More details on the 21st, but the app is available to everyone so…

— Gabriel Aul (@GabeAul) January 10, 2015
Microsoft is holding a Windows 10 event on that day in Redmond, and is widely expected to show of the Metro elements of Windows 10, including Windows 10 for phones and tablets, which may be called Windows Mobile 10.
This would mean that, much like Windows Phone 8.1, enthusiasts, who are of course the most impatient, may soon be very satisfied, which may lift some of the gloom which has been settling over the Windows Phone community of late.
Are our readers as excited as I am?