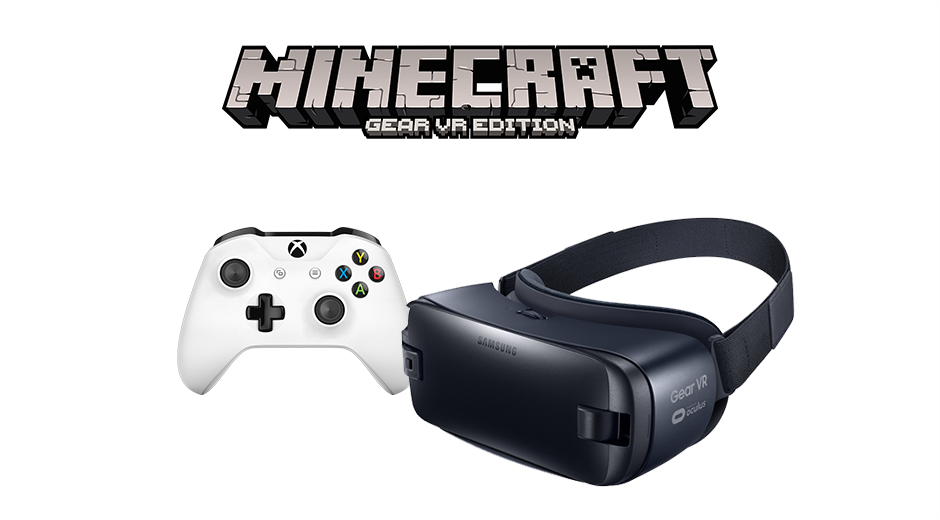 Last month, Microsoft announced the expansion of the Xbox Wireless ecosystem across Xbox One and Windows 10 PCs. Today, they announced that the new Xbox Wireless Controller will soon support games on Samsung Gear VR. The first game that will come with this support will be Minecraft: Gear VR Edition. More titles like Herobound, Spirit Champion, Omega Agent, and End Space will be available in the coming months with Xbox One Controller support. There will be an update for Minecraft: Gear VR Edition in October to supported Android devices. After the update, your new Xbox Wireless Controller can be paired to work directly through your Gear VR device for use with Minecraft: Gear VR Edition.
You're first step to playing Minecraft: Gear VR Edition with your Xbox Wireless Controller is to get the latest update for your controller.
Then, download the October update to the game in the Oculus App on your favorite Gear VR device, connect your controller with Bluetooth and play.
Microsoft also said that fans attending MINECON can get the first hands-on experience playing Minecraft: Gear VR Edition with the Xbox Wireless Controller.