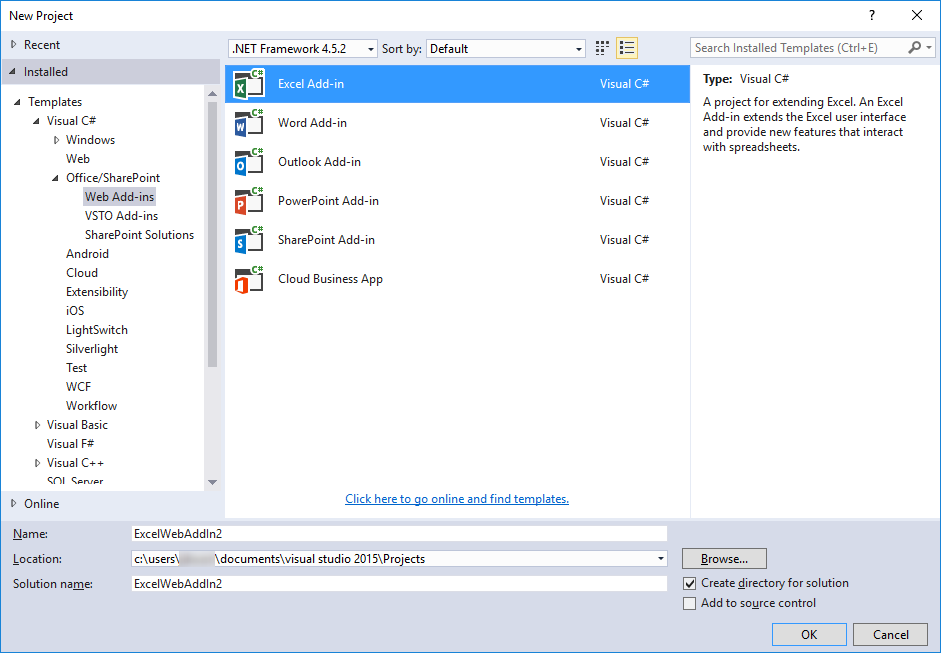 Microsoft today announced the Preview 2 of Microsoft Office Developer Tools for Visual Studio 2015 which adds the support for SharePoint 2016 solutions and add-in development in Visual Studio 2015. For Visual Studio "15," SharePoint 2016 support is available by default when you install Office Developer Tools.
Microsoft has also simplied the flow of creating a new Office add-in project inside Visual Studio. In the New Project dialog, you will now see new add-in templates specific to an Office application (Excel, Word, Outlook, or PowerPoint). These templates highlight the choice of the add-in's Office host as the first and only step you need to take to get started with add-in development.
Read more about this announcement in detail here.