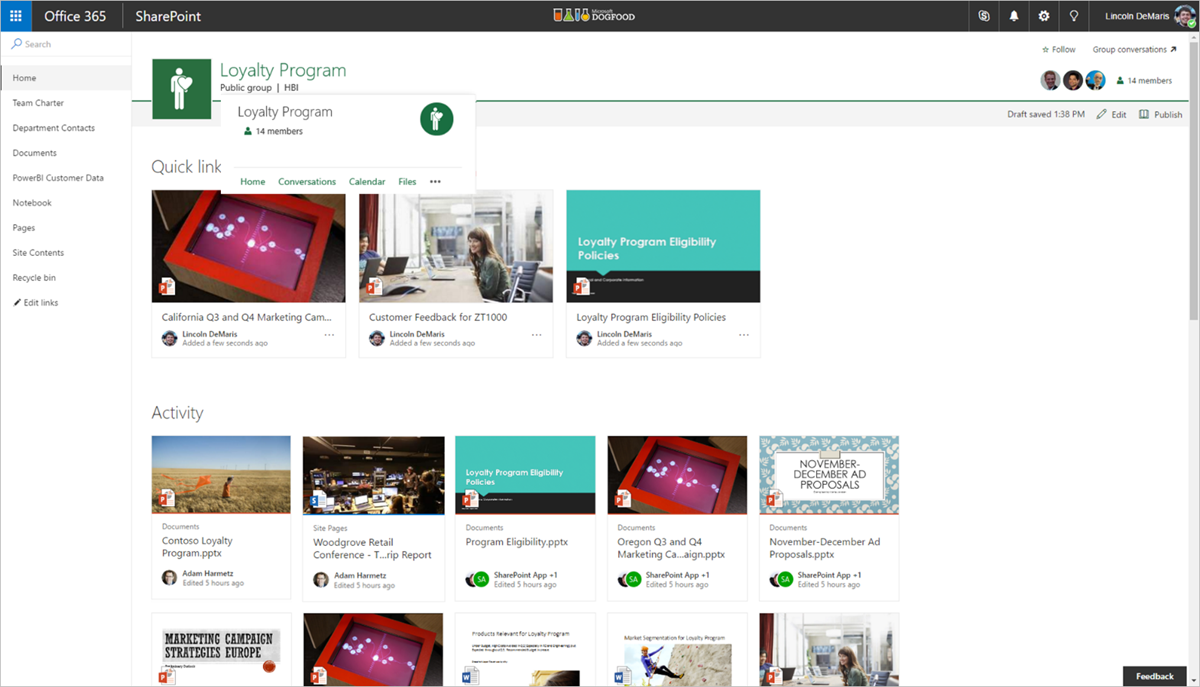 Last month, Microsoft announced the ability to copy files within SharePoint Team Sites, from one Team Site to another; from Team Sites back to OneDrive for Business; and from OneDrive for Business to another OneDrive for Business library. Today, there are announcing three new enhancements related to file management that are coming to SharePoint Online and OneDrive for Business. Read about them below.
Removing the 50MB limit for file copies: We've started rolling out support for larger file sizes, all the way up to 500MB.
Copying in place: We also allow for copying in place.  If you copy a file to the same destination, you'll create a new copy, automatically appended with a number on the end.  This is fantastic if you want to build a new document using the original as a starting point.
Selecting and downloading multiple files to a single ZIP file: Finally, we've added support for downloading multiple files at once. Just select multiple files from the library view and you'll be prompted to save a single compressed Zip file containing just your selections.
These new features will be rolled out for First Release customers and later it will be expanded to all Office 365 customers.