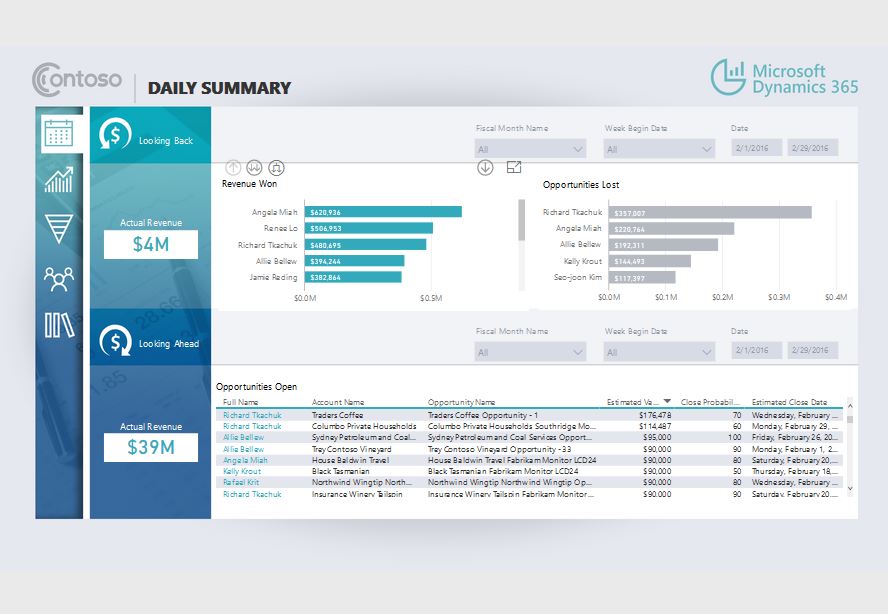 Microsoft today announced the integration of Dynamics CRM Data Export with the sales management solution template for Dynamics 365. The Dynamics 365 solution template contains everything needed for a secure, scalable and extensible Sales Management dashboard analytics. In just a few hours stand up an end-to-end solution including Scribe's cloud-based ETL platform, a cloud or on-premise database, and polished Power BI reports (including a security model derived from your own Dynamics 365 instance).
Sales management for Dynamics 365:
Get started quickly with pre-built data models for Sales Management analytic dashboards
Use an intuitive wizard based UI to setup and customize data integration
Gain enterprise grade performance by processing large data volumes from Dynamics 365
Optimize data integration with incremental data extraction capability
Data Export is a free add-on service made available as a Microsoft Dynamics 365 solution that adds the ability to replicate Dynamics 365 online data to a Microsoft Azure SQL Database store in a customer-owned Microsoft Azure subscription.
You can install it from here on Power BI.