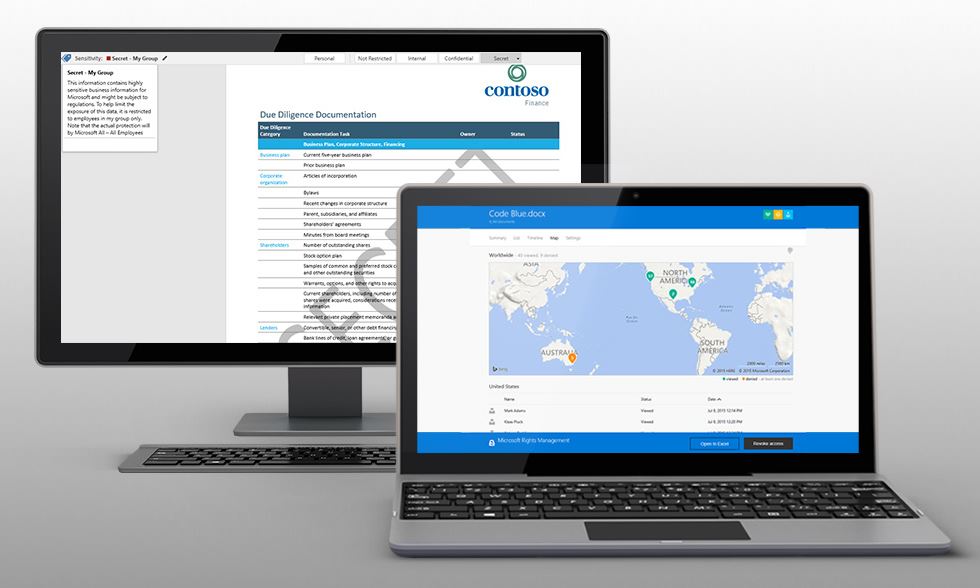 Microsoft yesterday announced the general availability of Azure Information Protection December update. Apart from the below-listed features which were previously announced, Microsoft announced two new collabration feature.
Scoped Policies so you can make labels available to users based on group membership
A new, unified Windows client that combines the RMS Sharing app features into the Azure Information Protection client
An updated viewer for protected files, including protected PDFs downloaded from SharePoint
Manual (right-click) labeling and protection for non-Office files
Bulk classification and labeling for data at rest using PowerShell
Users can now share protected documents (Word, Excel, PowerPoint) to a group of people at an organization (e.g. finance@contoso.com) or to any specific person at a specified organization (e.g. [anyuser]@contoso.com). Read about the new collaboration features below.
Group collaboration – this scenario is designed so that two organizations can collaborate effectively with each other without having to know exactly who is in the group. Simply by being a member of the group, permissions are provided to users. This requires that the group is in Azure AD (either through Azure AD Connect or a native cloud group).
Company collaboration – this new feature enables content to be protected to all users within a specified organization, for example any user who works at Contoso. This is particularly useful in B2B scenarios like supply chains and M&A activitie.
Learn more about these features here.