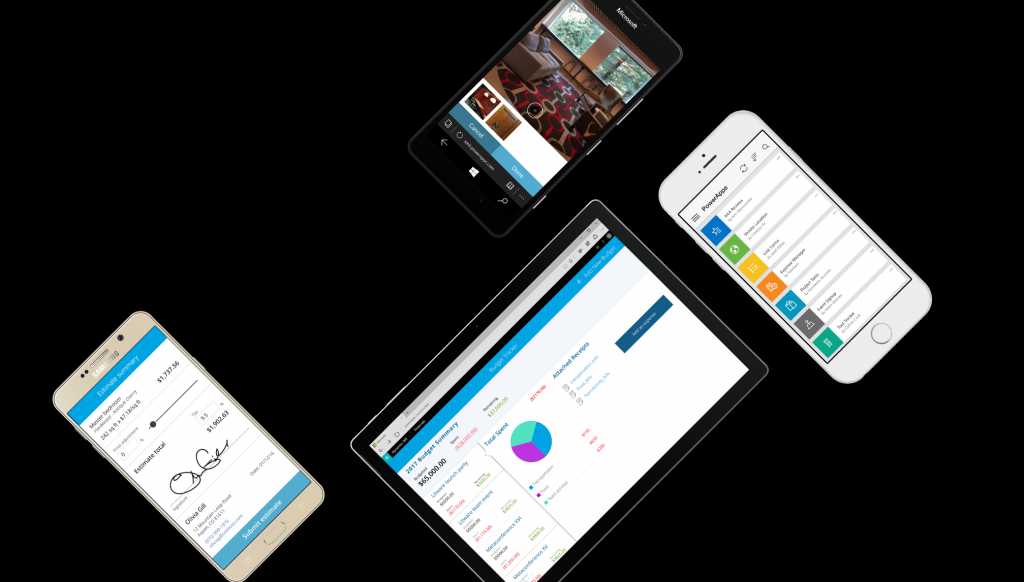 Microsoft today announced several Enhancements to PowerApps and Microsoft Flow enable easier customization and configuration of apps and workflows.
They announced new integrations across their applications, including the ability to embed Power BI tiles directly within PowerApps, trigger workflows within a Microsoft Teams conversation with Microsoft Flow and more.
Microsoft announced Flow administrators more granular control and management capabilities which will allow them to enable end users with rich automation capabilities. They announced the following new capabilities for Admins:
Microsoft worked with more than twenty partners to directly make their services available inside of Microsoft Flow. For example, Adobe has developed its Creative Cloud connector which has a rich set of actions and triggers.
A new integration allows users to manage flows from inside the context of Dynamics 365 for Financials & Operations, Business Edition without ever leaving the application. They also announced a Microsoft Flow "Bot" that will allow team members to trigger flows right inside of Teams conversations. Find the full list of Flow improvements here.
Microsoft also highlighted several new updated added to PowerApps recently. In the coming weeks, PowerApps will begin to support packaging allowing organizations to easily deploy solutions across environments and tenants.
Quickly navigate a complex canvas. The new screen explorer in PowerApps studio makes it easy to quickly find, select, and configure controls in even the most sophisticated applications.
Easily configure controls. The improved properties panel in PowerApps studio makes it easier than ever to quickly change the size, color, behavior and other properties of any control in your application.
A powerful web authoring experience. Creating PowerApps on the web is now just as powerful as using the Windows studio, making it possible for creators on any system from Mac to older Windows versions to quickly develop web and mobile apps.
Get more details about the new features for PowerApps here.