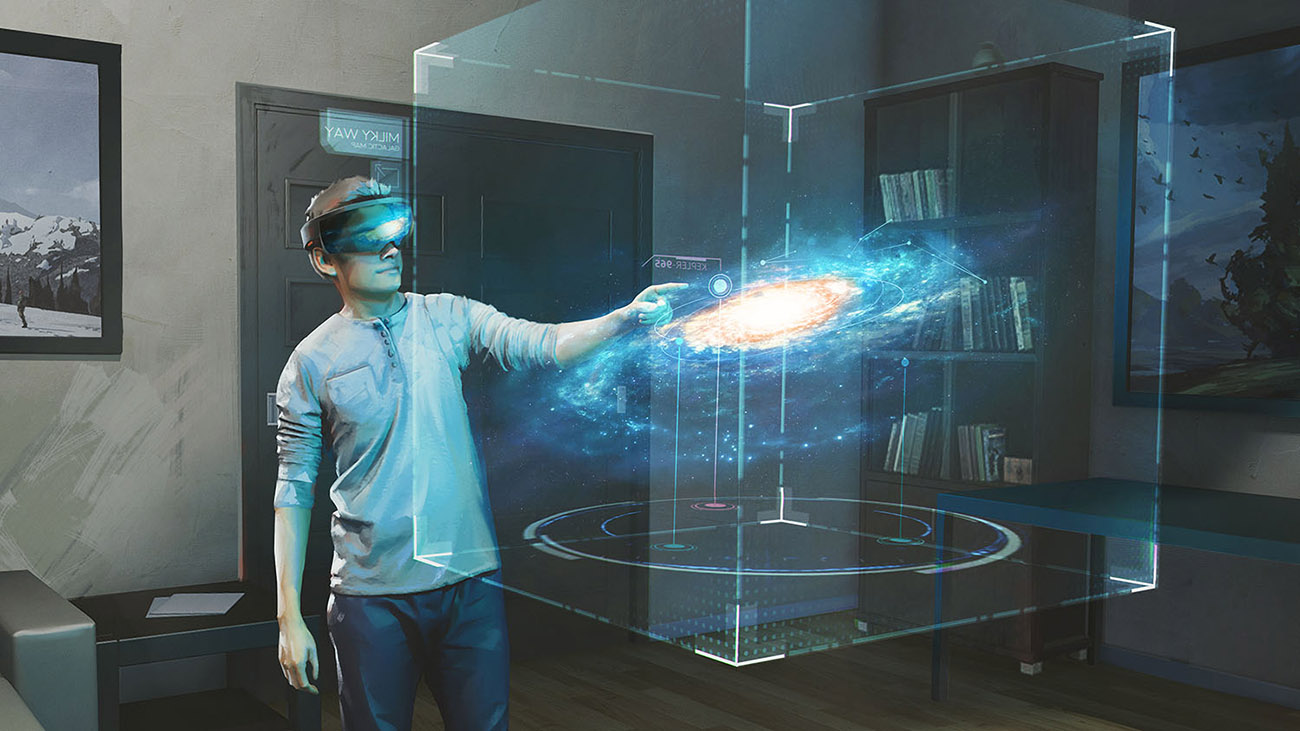 Microsoft recently released the new RS5 build 17720 for HoloLens with lots of new features and fixes from the past several weeks. With this build, you now have the ability to project to a Miracast-enabled TV or computer directly from your HoloLens. This will allow you to share your mixed reality experience with others. Also, Microsoft has now added support for notification toasts from apps. These toast notifications will appear even if the app isn't running in your space.
To offer a seamless user experience, Microsoft has added support for using system dialogs such as the file picker and on-screen keyboard without leaving an Immersive full screen application using the new Quick Actions menu. This new Quick Actions menu will enable easy access to Photo, Video, Connect, and more. Microsoft has also updated the visuals for the HoloLens boot up sequence to show progress during the boot process, and visual overlays for volume adjustment.
Bug Fixes:
We fixed a previous issue that caused Edge to crash on launch.
We enabled the ability to set auto-sign-in on devices using an AAD.
Known issues:
We're investigating an issue where the cursor will jump between gaze and mouse when using a Bluetooth mouse.
Sometime notification toasts appear as a gray box. You can disable notifications to hide this if it happens.
The Share dialog fails to load available apps to share to on this build.
We're investigating an issue where after toggling the Bluetooth radio off in Settings, you might not be able to turn it back on.
Cortana may stop listening if you wait for her to respond after saying, "Hey Cortana."
You can find the full list of features available in this build for user, developers and enterprise customers here.