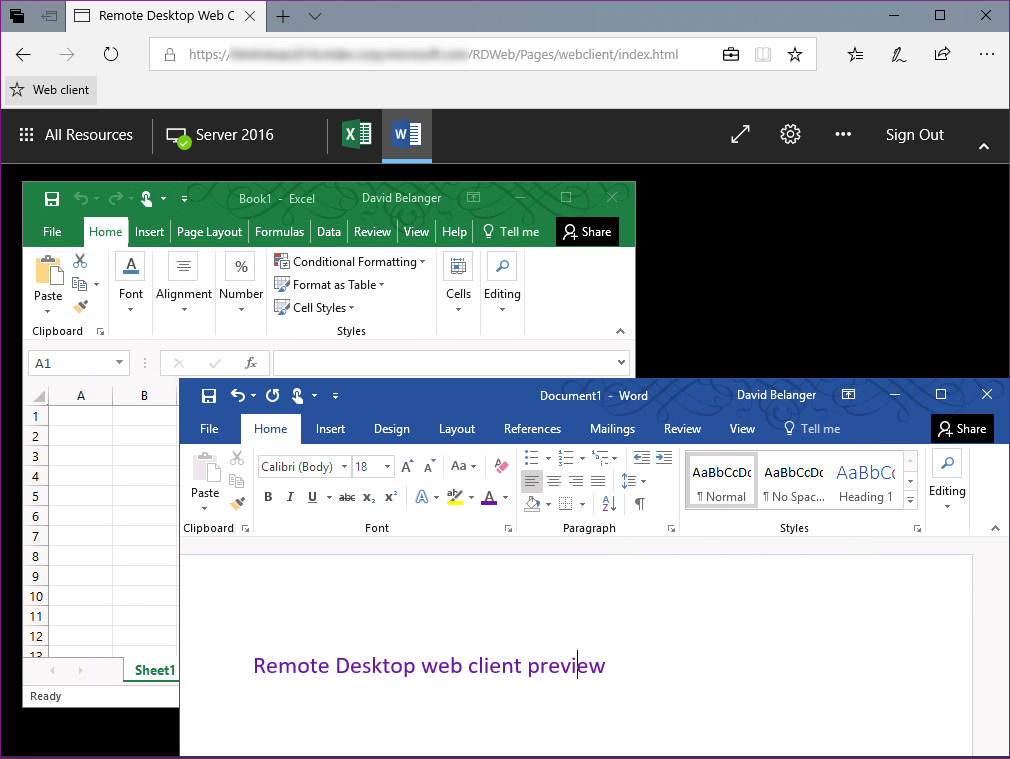 Microsoft yesterday announced the public preview of Remote Desktop web client which will allow users to access virtualized apps and desktops from a browser, without the need to install a local Remote Desktop client. Since this works within a browser, installation or maintenance costs can be avoided and users can also access it from anywhere including kiosks and other non-personal devices where local RD client may not be available.
With this preview release, users can access apps and desktops published from a Remote Desktop Services deployment, copy text to and from the session (using Ctrl+C and Ctrl+V) and print to a PDF file. Microsoft will enable new features in the future based on the feedback from users.
You can learn how to setup this new client here.
via: Rafael