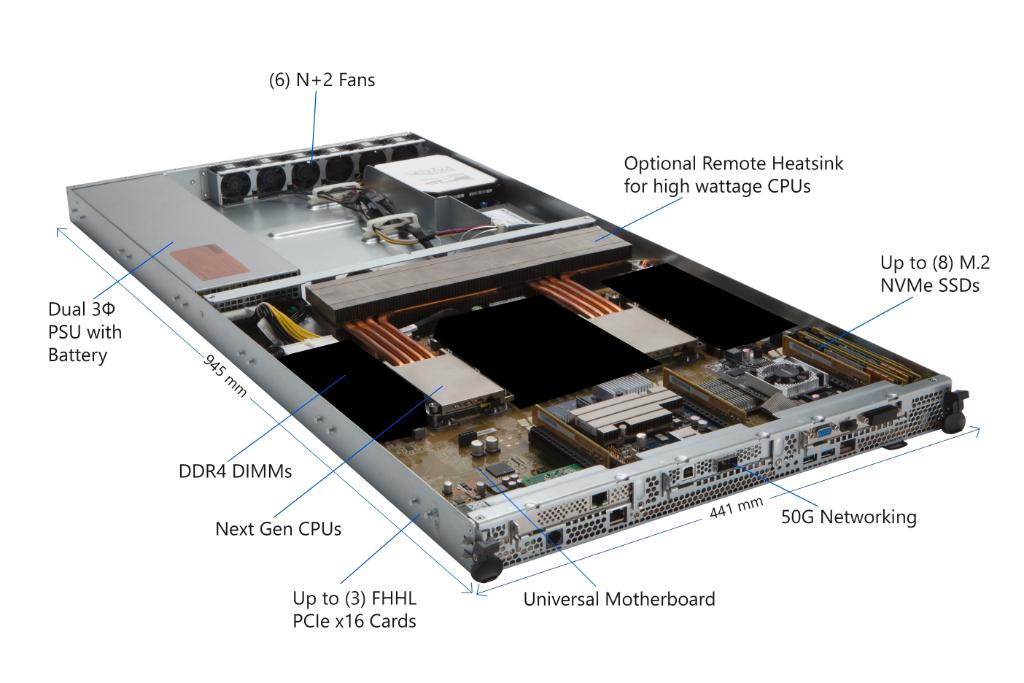 Microsoft today announced Project Olympus in collaboration with the Open Compute Project (OCP). Project Olympus is Microsoft's next generation hyperscale open source cloud hardware design With this new project, Microsoft is introducing a new hardware development model for community based open collaboration. It is based on the model of open source collaboration that has been embraced for software. Microsoft will be open sourcing their next generation cloud hardware designs when they are approx. 50% complete – much earlier in the cycle than any previous OCP project. By sharing designs that are actively in development, Project Olympus will allow the community to contribute to the ecosystem by downloading, modifying, and forking the hardware design just like open source software.
"Microsoft is opening the door to a new era of open source hardware development. Project Olympus, the re-imagined collaboration model and the way they're bringing it to market, is unprecedented in the history of OCP and open source datacenter hardware," said Bill Carter, Chief Technology Officer, Open Compute Project Foundation.
Not only the community can play a significant role in expanding the Project Olympus ecosystem, OCP Solution Providers will benefit by being able to rapidly assemble hardware solutions specific to product offerings, and the broader community benefits from proven base hardware designs on which they can build value added services.
The building blocks that Project Olympus will contribute consist of a new universal motherboard, high-availability power supply with included batteries, 1U/2U server chassis, high-density storage expansion, a new universal rack power distribution unit (PDU) for global datacenter interoperability, and a standards compliant rack management card. To enable customer choice and flexibility, these modular building blocks can be used independently to meet specific customer datacenter configurations.
"We believe Project Olympus is the most modular and flexible cloud hardware design in the datacenter industry. We intend for it to become the foundation for a broad ecosystem of compliant hardware products developed by the OCP community," said Kushagra Vaid, GM, Azure Hardware Infrastructure.
Read more about this announcement here.