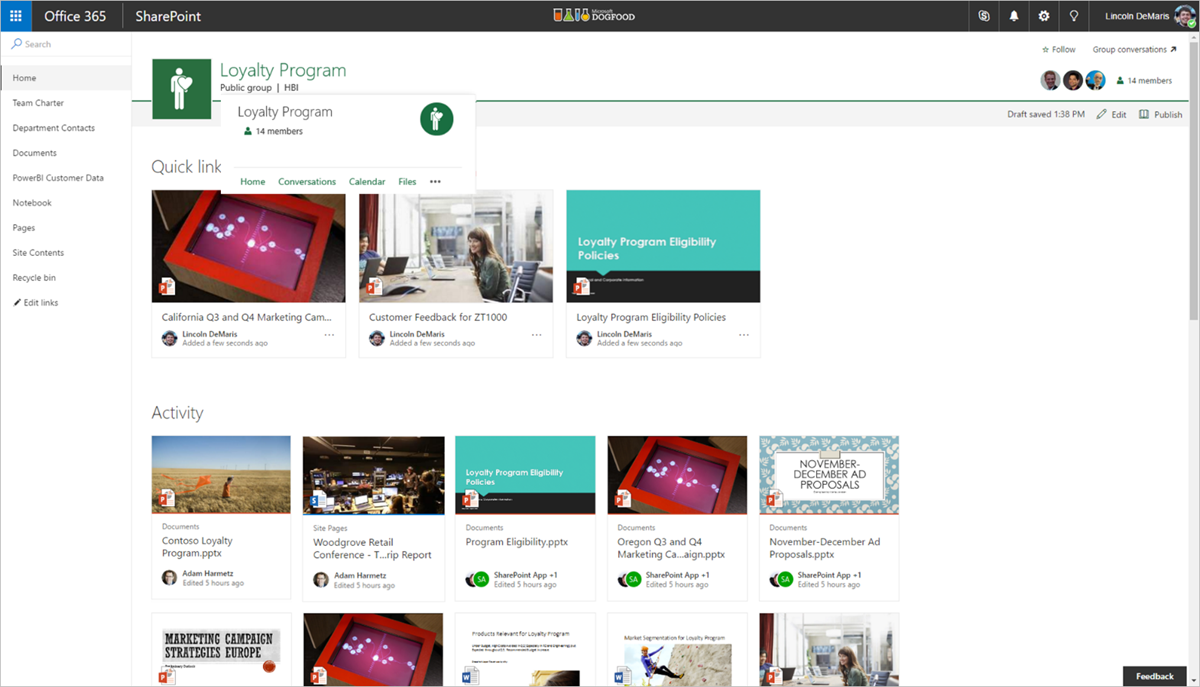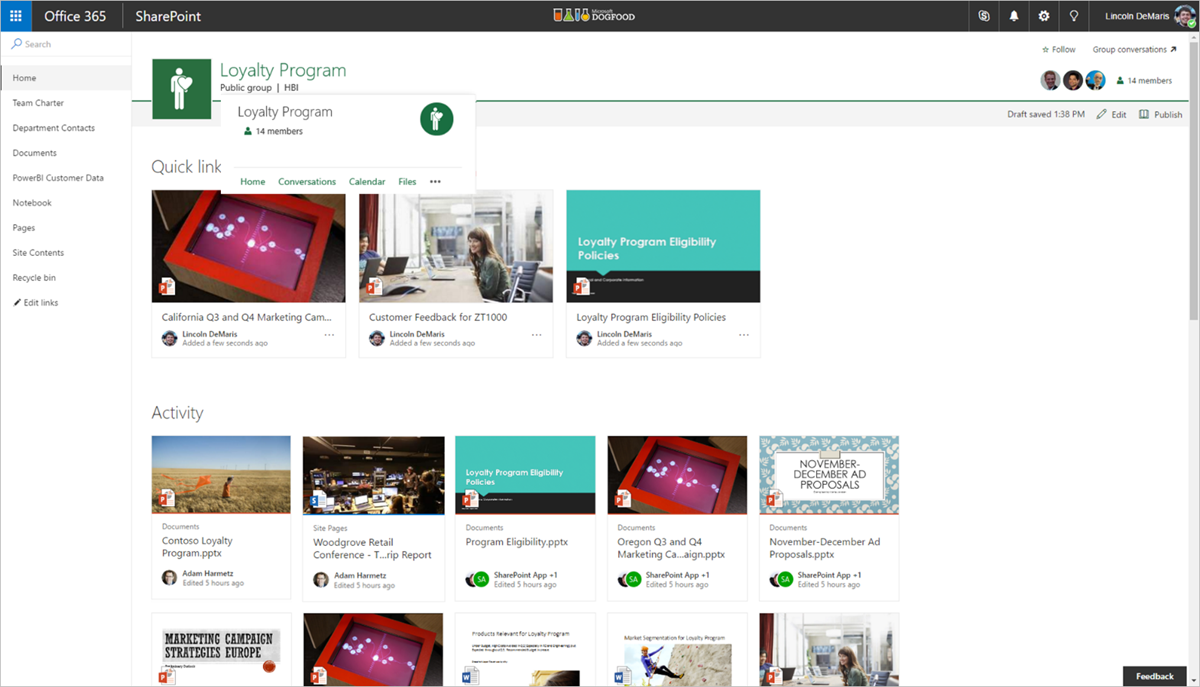 Microsoft today announced a couple of major updates coming to SharePoint Online Team sites today. The company is adding the ability to easily create site pages using SharePoint online. This feature will allow users to create websites that look great on all types of devices. Users can add things like documents, videos, images, site activities, and much more to SharePoint pages. Additionally, there's a new Highlighted Content web part which will allow users to highlight some parts of their SharePoint page.
Another major update coming to SharePoint Online Team sites is the integration of Office 365 Groups. With this integration, when  you create a Group on Office 365, the service will automatically create a SharePoint team site. The SharePoint team site will include a modern homepage, but users will be able to create additional pages if they want. As for the homepage, Microsoft has redesigned it to put more focus on a team's most important content. The homepage will also include things like Quick Links and Activity which will make it a lot easier for users to keep an eye on their Office 365 Group right from the SharePoint team site.
Lastly, Microsoft is also making a pretty huge change to SharePoint. The company has increased the storage limit for SharePoint Online site collection to 25TB from 1TB, which is quite a lot. At the moment, Microsoft is rolling out some of these changes — however, the company notes that existing SharePoint team sites already have the modern pages. As for the other features, Microsoft sill start rolling them out in the near-future.