At Future of SharePoint event in San Francisco, Microsoft today announced new SharePoint home page experience along with updated team sites.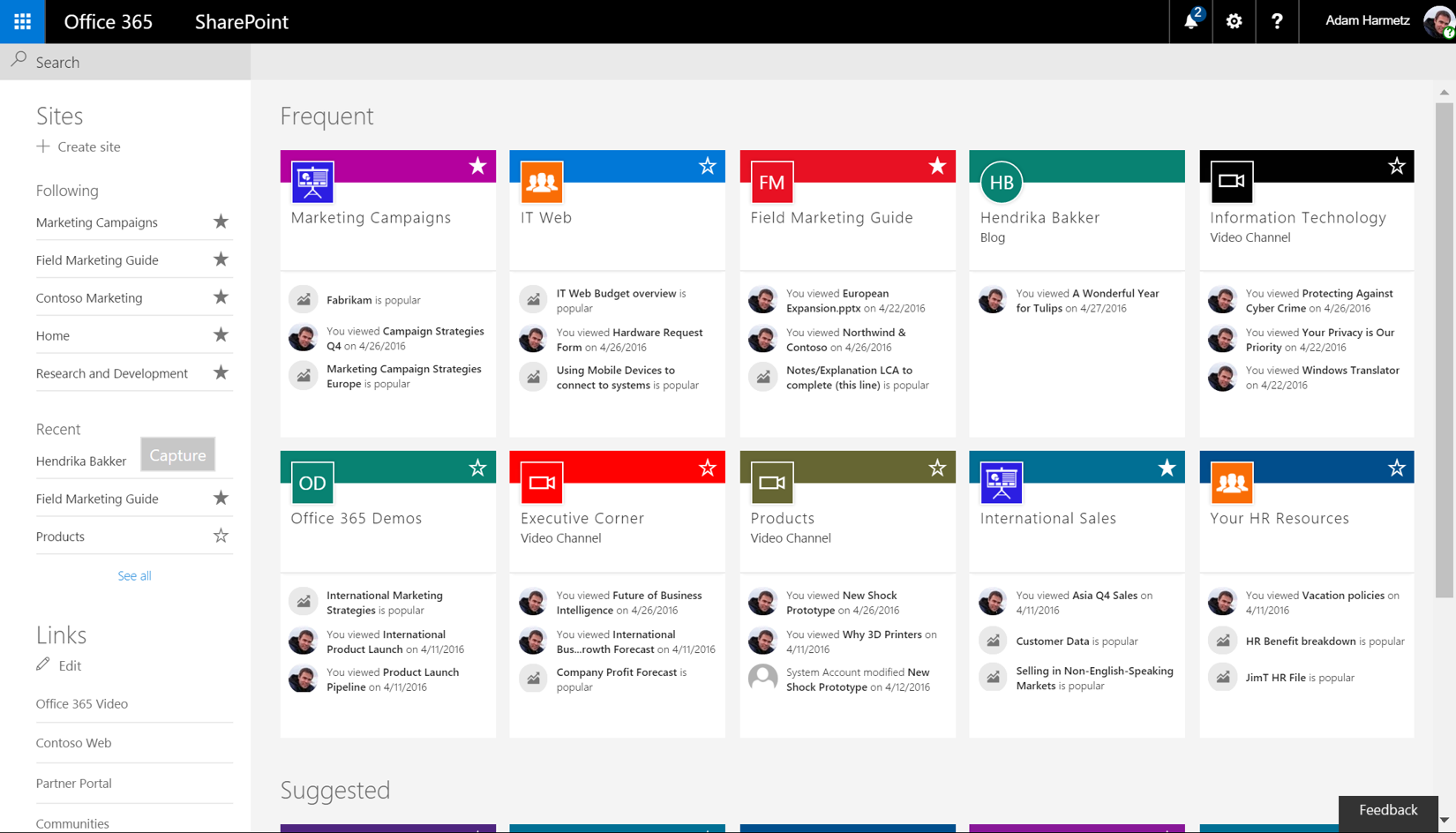 Microsoft will be rolling out the new SharePoint home page in Office 365 this month that will give users an unified access to all of their sites—online and on-premises. It allows users to navigate seamlessly through your intranet, as well as catch up with activity across their sites with just a glance.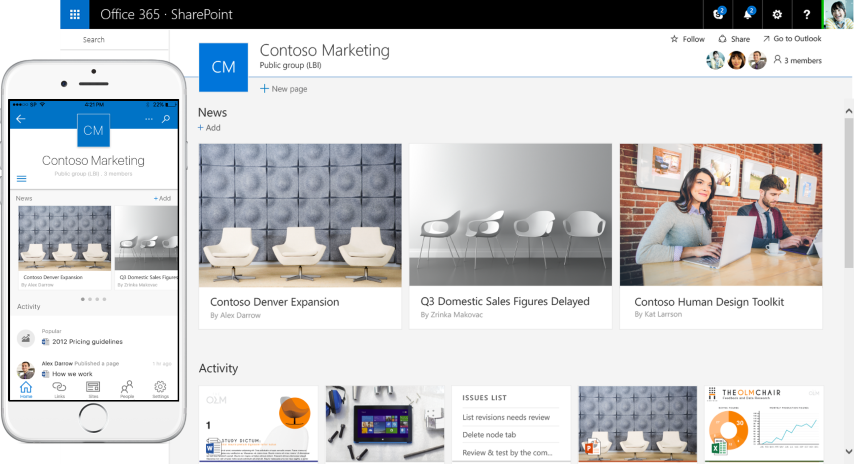 Microsoft is also giving team sites a modern look and capabilities. They are bringing the power of SharePoint team sites and Office 365 Groups together, giving every group a team site, and giving team sites the benefit of groups for simple management of membership across Office 365 services.
You'll find a modernized team site experience, with an engaging home page personalized by the intelligence of Office Graph. Revitalized libraries and lists enable immediate productivity with an intuitive user experience and provide rich metadata, content management and functionality that can support sophisticated business processes. We're also introducing a new page authoring and publishing experience that allows you to create beautiful, feature-rich pages that are responsive, mobile and easy to share with your team and the organization.
Both the new SharePoint home page and modern team sites will be beautiful on any device, in the browser, the SharePoint mobile app and the OneDrive app.