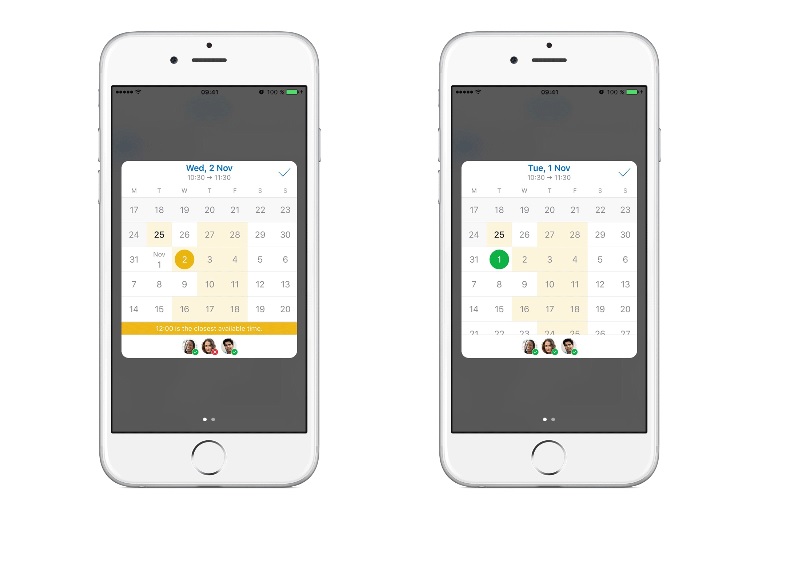 Microsoft today announced a new scheduling assistant on Outlook for iOS. This new feature works similar to the scheduling assistant which is already available in Outlook on the desktop. Before scheduling a meeting, you can now easily see your coworkers' availability and find a time that works for everyone. Also, Outlook team has made this process so simple to use on Outlook Mobile.
After you create an event from your calendar, add your coworkers to the People field, tap the date picker. Times that work for everyone show in white, yellow indicates availability for one or more people in the group, and red indicates times with no availability. Next, tap the time picker and just drag and drop until it turns green—indicating everyone is available at that time. Once the time and date are finalized, you can complete the other fields and tap the checkmark at the top to save and send your event.
The feature is currently available on Outlook for iOS when connected to Office 365 or the latest versions of Exchange. This feature will be coming soon to Android and Windows 10 mobile as well.