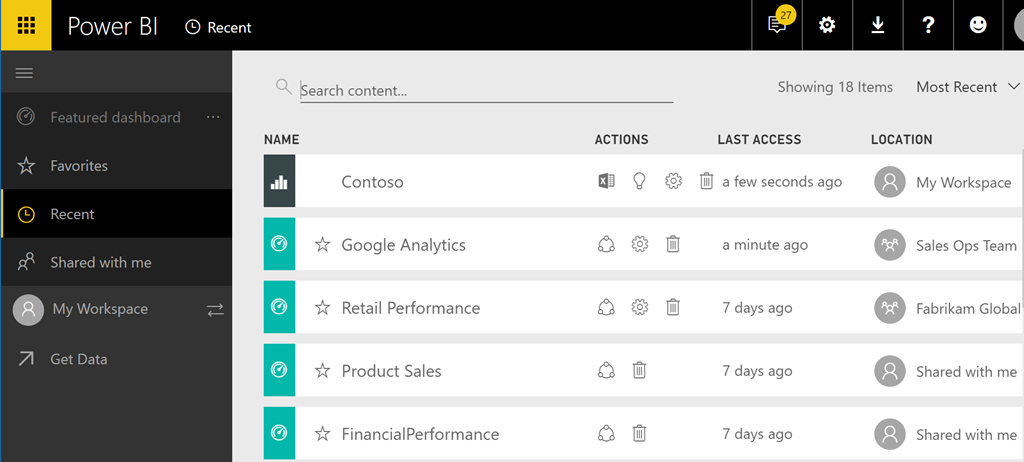 Following the user feedback that navigating content on Power BI gets harder over time as they add more dashboards and reports, Microsoft yesterday announced a new navigation experience available in preview. This new navigation experience makes it easier for all users to access their most important content and makes authors more productive.
A new left navigation bar that makes it easier to access content quickly.  With Recent, get quick access to the dashboards and reports you've most recently accessed – across all of your workspaces.
With Shared with me, we're introducing a new location for all dashboards that are shared with you by others.  You can filter by the owner of the dashboard or search to find what's relevant and also sort the items by the date it was shared with you.  And for shared content you visit frequently, it is even easier to favorite it right from the Shared with me view.
Improvements are made to way that content appears in your 'My workspace' or Group Workspaces. The content shows up on the main canvas area, with separate tabs for dashboards, reports, workbooks and datasets.
If you want to try this new experience, you can learn how to opt-in to the preview today.