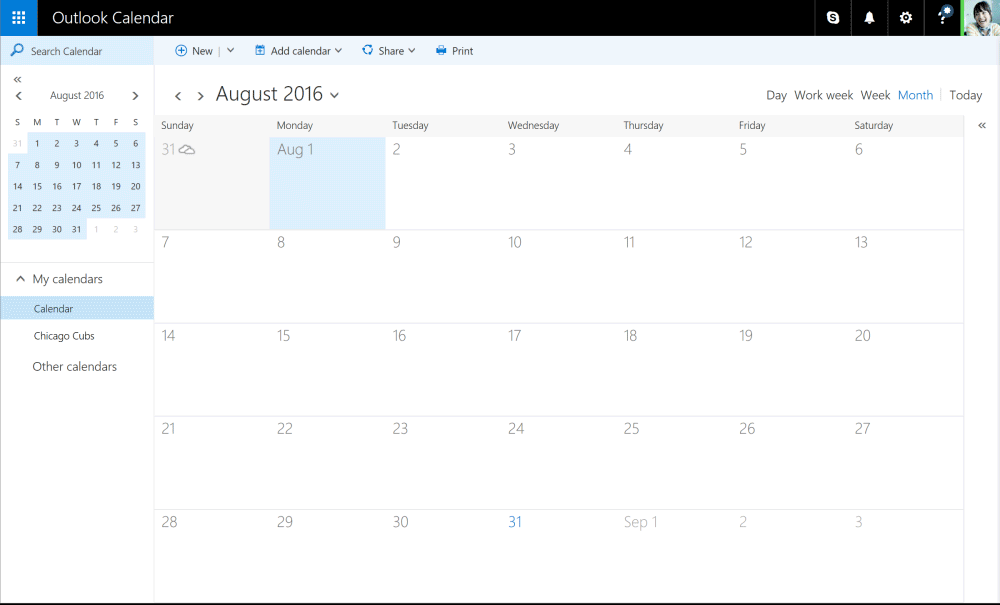 Microsoft Outlook team today announced Outlook Interesting calendar feature that will help you track your favorite events. Users will be able to add the 2016 Rio Olympic Games and other popular sports to their Outlook calendar. Outlook Interesting calendar feature is powered by Bing and it lets you browse a curated list of Summer Games, sports leagues and teams and add them to your calendar. Once added, your events will show up on your Outlook calendar across all your devices. It's simple, intuitive and ensures you don't miss a thing.
To start using Interesting calendar follow the below steps:
From your Outlook calendar, click Add calendar in the command bar.
Select Interesting calendar.
Select one of the available calendars and the events are added to your calendar.
The Interesting calendar feature is rolling out to to users in North America on the new Outlook.com and Outlook on the web, as well as Outlook for iOS and Android. Once you add a calendar, the events will show up on all your Outlook calendars across your devices.