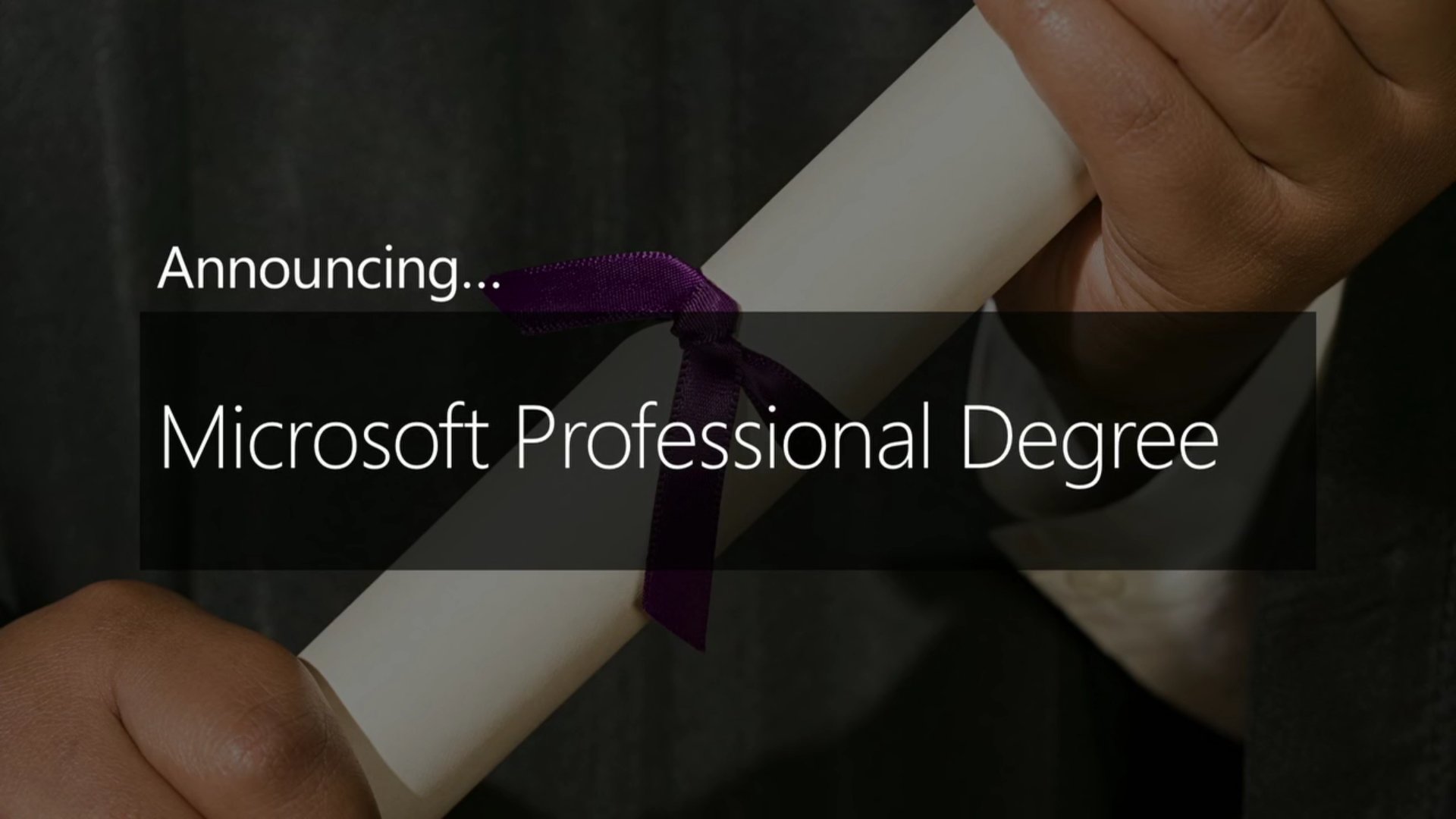 Microsoft today announced its new Microsoft Professional Degree program. In this beta phase, you can only get Microsoft Professional Degree in Data Science. Microsoft consulted Data Scientists and the companies that employ them to identify the requisite core skills and then developed a curriculum to teach these functional and technical skills, combining highly rated online courses with hands-on labs, concluding in a final capstone project. Graduates earn a Microsoft Professional Degree in Data Science—a digitally sharable, résumé-worthy credential.
Why Data Science?
Opportunities for Data Scientists—one of today's hottest jobs—are rapidly growing in response to the exponential amounts of data being captured and analyzed. Companies hire Data Scientists to find insights and to solve meaningful business problems. Get the real-world knowledge and hands-on experience you need to succeed in one of these new jobs.
Pricing:
You may audit any courses, including the associated hands-on labs, for free. However, to receive credit towards the Microsoft Professional Degree, you must purchase a Verified Certificate for each of the ten courses you take in the curriculum. For the Data Science degree, the Verified Certificate for the orientation course is $25, and the Verified Certificate for "Statistical Thinking for Data Science and Analytics" is US $99. All other courses offer Verified Certificates for US $49 each.
Find more details about this course here.