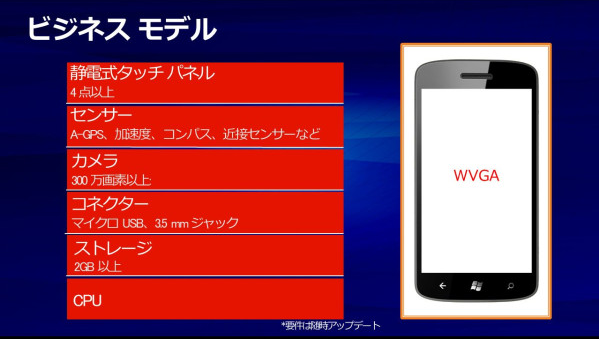 When the ZTE Tania was revealed the 4 GB storage was very confusing, as from what we knew of the Windows Phone 7 chassis specs 8 GB storage was the minimum.
According to Nanapho.jp however Microsoft has just revealed a revised low-end chassis at the Microsoft Conference 2011 in Shinagawa Japan.
The new chassis requires:
| | |
| --- | --- |
| Capacitive Touch Panel | 4 points or over multi-touch |
| Sensors | A-GPS, Accelometer, Compass, Proximity |
| Camera | 3 Megapixel or over |
| Connector | MicroUSB, 3.5mm jack |
| Storage | 2GB or over |
| CPU | Not specified |
This is clearly a much lower-end specification, but also clearly 100% compatible with what we have already, which is the best compromise we could have asked for, given that the changes made should not impact the day to day user experience dramatically or split the app market.
What do our readers think of the new chassis? Let us know below.