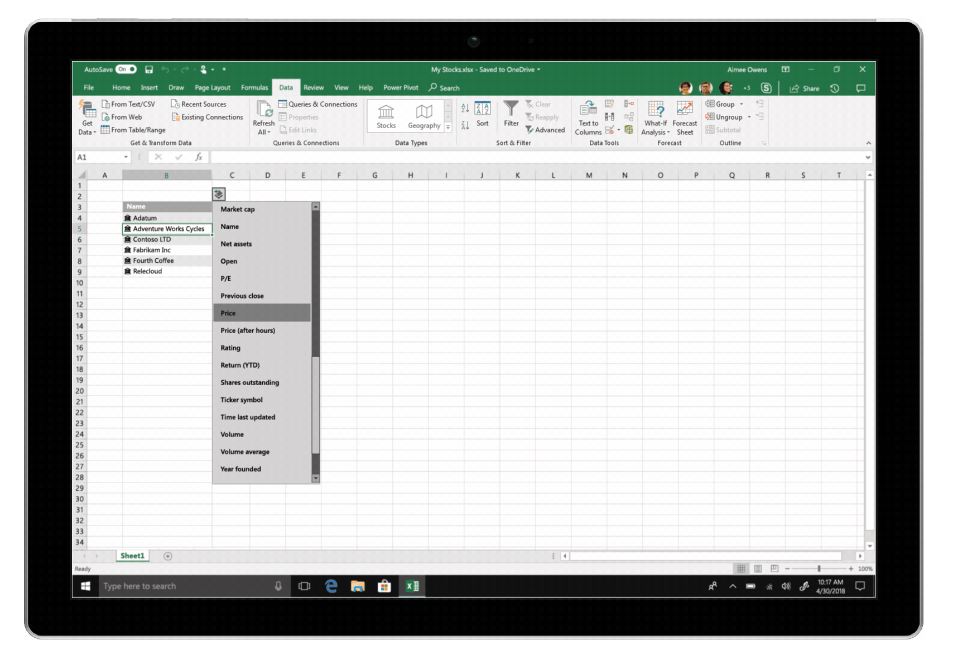 Microsoft today announced new cloud-connected data types in Excel. Stocks and Geography are the first two cloud-connected data types they are adding. With this new support, Microsoft Excel will be able to recognize rich data types beyond numbers and text strings. When you type "France" for example, Excel will recognize it as a country and automatically associates it with additional attributes such as population and GDP. Users can then use these attributes to populate different cells or used directly in formulas and stay updated with the latest data. Excel actually makes use of Microsoft Knowledge Graph to provide this data. Another best thing is that Excel will also fix the typos and capitalization mistakes in the country names.
Based on machine learning, these new data types will simplify the process of working with real-world data.
Microsoft is also planning to add support for organizational data types backed by the Microsoft Graph to Excel in the coming months. Learn more about this feature here.
Source: Microsoft