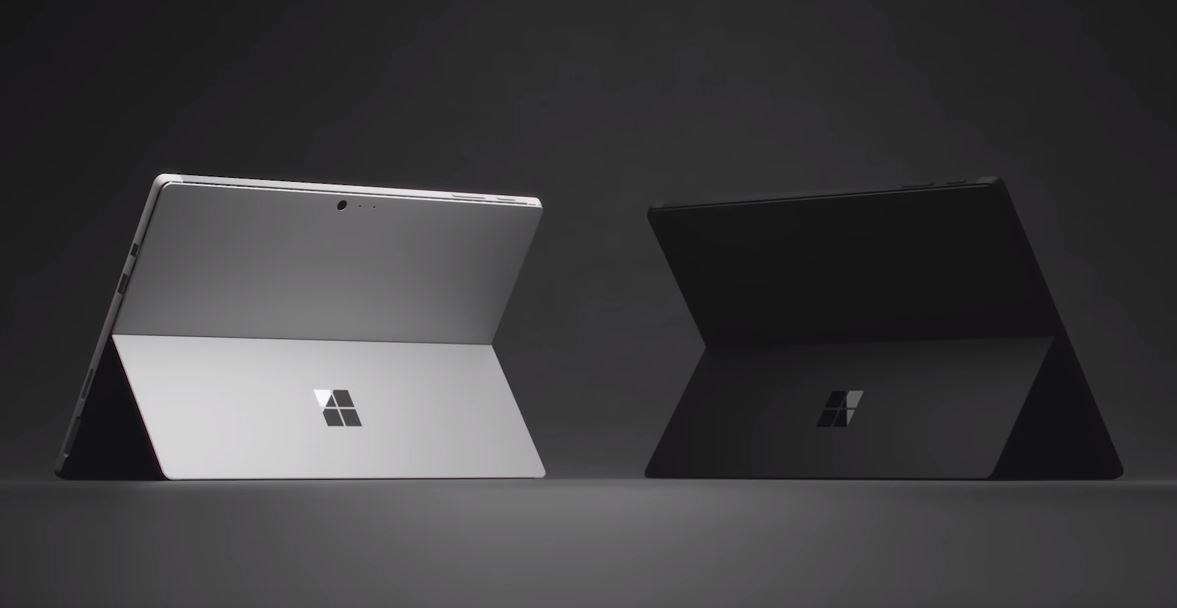 At Microsoft's Surface event today the company announced an upgraded Surface Pro, the Surface Pro 6.
The device features upgraded internals but still the same form-factor, this time however available in midnight black. The design also features slightly softer edges reminiscent of the Surface Go. It is also available in Black, Blue, Red and Grey.
The device has also been updated to an 8th gen processors. It features a 267ppi screen, with Microsoft's highest contrast ratio ever.  It supports up to 16GB of memory and a 1TB SSD.
The new Surface Pro also features an optimized thermal system, allowing the use of a quad-core CPU for the first time. Microsoft says in total it is 67% faster than the old Surface Pro.
It also boasts 13.5 hours of battery life and is only 1.7 pounds in weight.
See Microsoft's sizzle reel for the device below.
The Surface Pro 6 with Core i5 starts at $899, and will be available from the 16th October. Find it in the Store here.