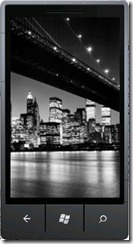 Microsoft has announced they will be webcasting their news conference with AT&T in New York on the 11th.
The vent, which will be attended by Microsoft CEO Steve Ballmer and Ralph de la Vega, President & CEO of AT&T Mobility and Consumer Markets, is expected to show AT&T's range of Windows Phone 7 handsets.
The press conference will be viewable at  at Monday at 9:30 a.m. EDT/6:30 PDT at   www.microsoft.com/presspass/presskits/windowsphone.
Keep an eye on WMPoweruser.com for commentary and summary of any revelations made at the event.