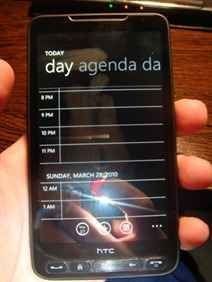 When we posted instructions on how to get Mango on the HTC HD2 one of the few comments we received was asking if we are posting instructions for obtaining warez now.
Of course we definitely do not endorse piracy, but rescuing one of the best Windows Mobile handsets from the gadget drawer seems more than enough reason to bend the rules.
It seems Microsoft agrees, and in a statement to AllthingsD about Mango being hacked onto the HTC HD2 Microsoft spokesman Bill Cox said:
"We say tinker away with Mango and enjoy the juice, but beware the fine print — unlocking phones may void your warranty."
That's a great attitude for the company to have, and in line with the ethos of the company for the last few years of embracing hackers, be it of Windows Phone 7 or the Xbox 360.
In fact its open attitude to hackers likely saved Microsoft from the brunt of the recent wave of attacks against various companies like Sony, suggesting there is much to gain and little to lose from staying on the right side of some very smart people.
Via AllthingsD.com