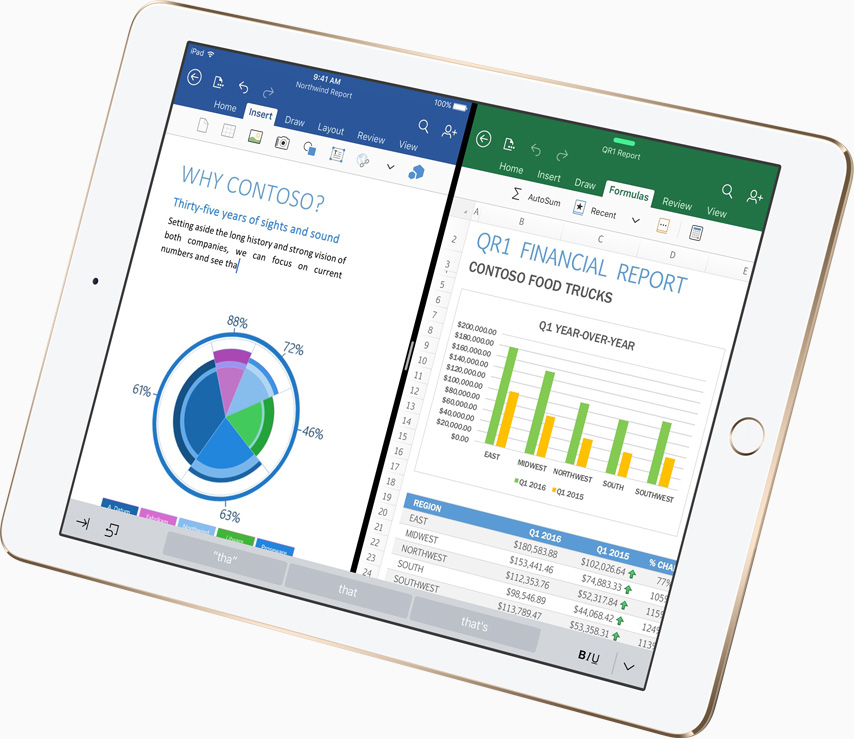 Microsoft today released the preview of the May 2018 feature update for Word, Excel, and PowerPoint for iPad and iPhone. This Version 2.13 (18043002) update comes with several improvements and also some new features. Find the full change log below.
With the new update users of Word, Excel and Powerpoint for iOS will be able to view and restore earlier versions of files saved to OneDrive or Sharepoint.
In this latest version Outlook for iOS now also lets you look up company members in your staff directory.
The update also brings speedier file previews in Outlook for iOS and lets you share those files with others via email, or open and edit them directly in Word, Excel, or PowerPoint from your mobile device.
Office Insiders can download this update from Apple App Store today.