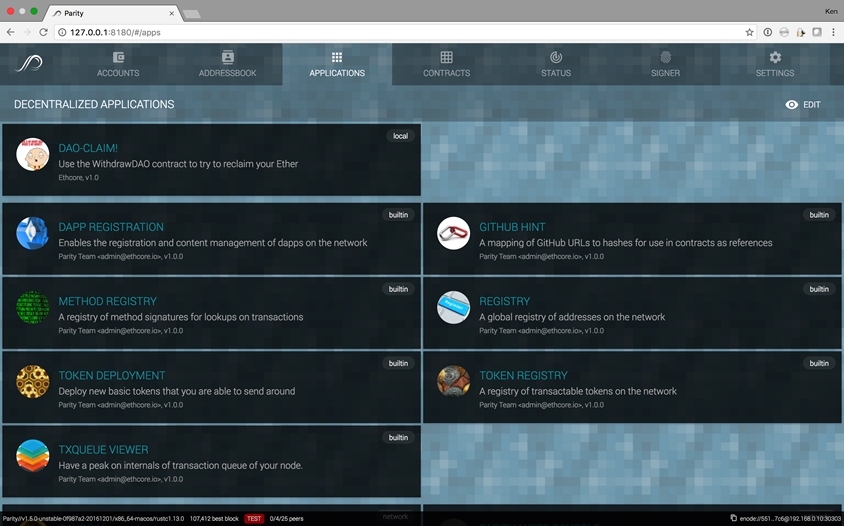 Microsoft yesterday announced that they have added two new partners and solutions to the blockchain ecosystem in the Azure Marketplace.
Parity – Ethcore recently published their high performance, low footprint, reliable Ethereum blockchain client, Parity, on Azure.  This offering simplifies setting up a new Parity node in the cloud, with little configuration from the user.  In a matter of minutes, a user can have a single node, private Ethereum network up and running for development and test.
Blockstack Core v14 – Blockstack is building a new decentralized web of server-less applications where users can control their own data.  Applications run locally and utilize user-specific data stores as their backend to maintain decentralization and control.  Users can seamlessly deploy Blockstack Core nodes on Microsoft Azure.  Blockstack Core nodes provide the core functionality of the Blockstack stack, processing data from a standard blockchain layer to construct a global view of security and ownership mappings.
With Azure Blockchain, you are only charged for the underlying infrastructure resources consumed, such as compute, storage, and networking. There are no incremental charges for the solution itself. Deployment will take between 5-20 minutes, depending on the size of the network. Once complete, you can access the administrator web page to get started. The URL for the administrator web page is the first output of the deployment.
Read more about Azure Blockchain solution here.