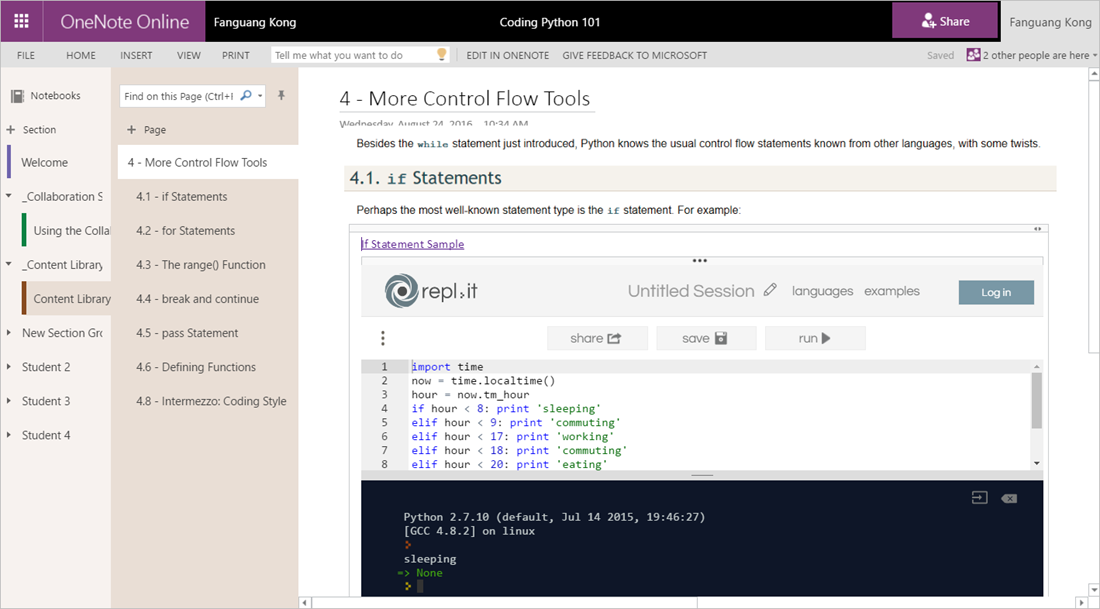 Microsoft today announced a new feature in OneNote that will make programming easier to teach with the ability to embed executable code snippets from Repl.it into OneNote. Repl.it is an online service that allows anyone to create live executable code examples in the cloud with zero setup time needed.
How does OneNote work with Repl.it?
Users can put code examples created in Repl.it into a OneNote notebook as an embedded object with two simple steps.
First, create your code examples in Repl.it and then copy the Share Link.
Next, paste the Share Link into a OneNote page.
The executable code snippet appears inside OneNote. Repl.it supports more than 30 major coding languages and more with highly customizable, simple and easy-to-use IDE-like features.