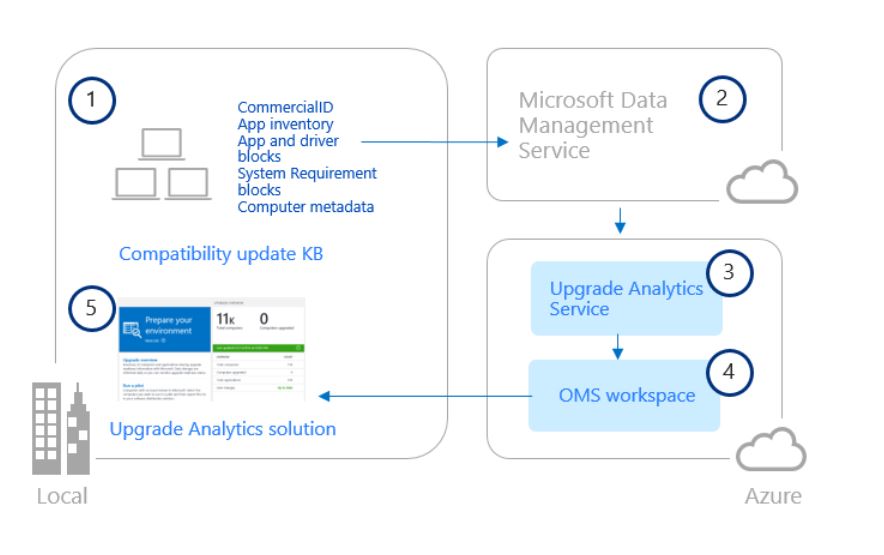 Back in July, Microsoft first announced Windows Upgrade Analytics service. Yesterday, they announced the addition of two new features in Upgrade Analytics – Site discovery and Ready for Windows integration. Site discovery gives you the data on the web sites that are being used by your Windows 7 and Windows 8.1 devices that run Internet Explorer 11. This information can help with prioritizing web application testing as part of upgrading to Windows 10.
Site discovery data is based on the previously-released Internet Explorer Site discovery toolkit. This data collection is disabled by default and only sent when the device has been opted-in via registry or Upgrade Analytics Deployment Script. You can find information about the data points sent to Upgrade Analytics in the TechNet documentation.
With the Ready for Windows data, you'll be able to see adoption and vendor support status for applications used by your enterprise. Check out the Ready for Windows portal to learn more about Ready for Windows.
httpv://www.youtube.com/watch?v=embed/h7mCoTQK1aw
Find more details about Upgrade Analytics here.