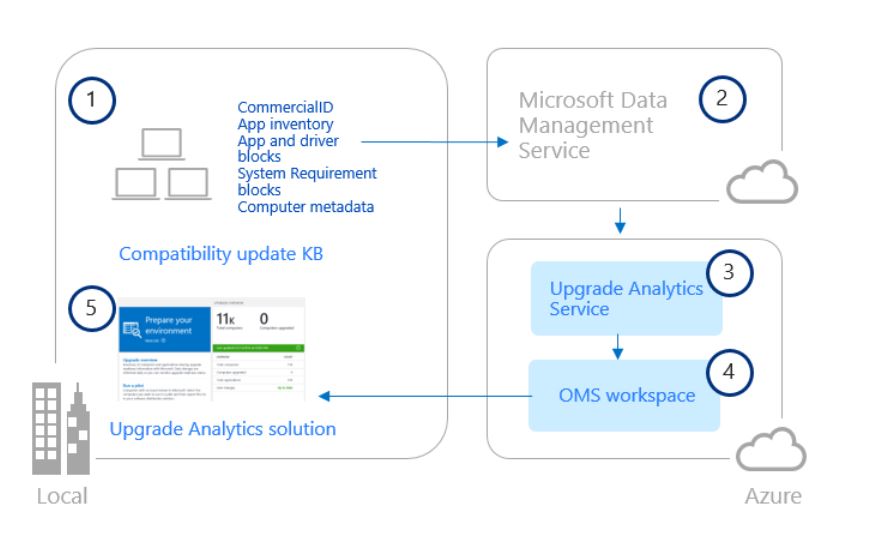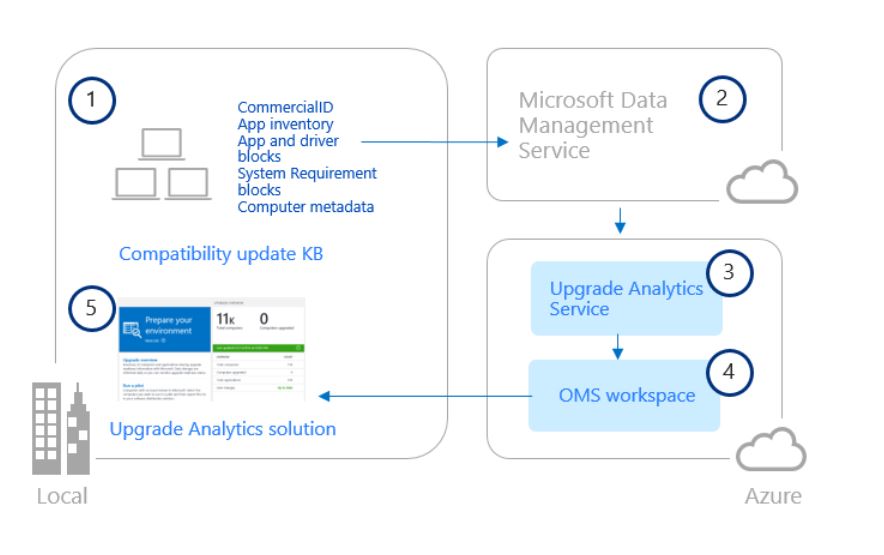 Microsoft is releasing a new cloud service called Upgrade Analytics that analyzes system, application, and driver telemetry data to help organization determine when computers are upgrade-ready, allowing you to simplify and accelerate Windows upgrades in your organization. Upgrade Analytics is now offered as a solution in the Microsoft Operations Management Suite (OMS), a collection of cloud based services for managing your on-premise and cloud environments.
To configure Upgrade Analytics, you'll need to:
Add the Upgrade Analytics solution to a workspace in the Operations Management Suite portal
Establish communications and enable data sharing between your organization and Microsoft
After you've established communications between user computers and Microsoft, Upgrade Analytics collects computer, application, and driver data for analysis. Microsoft uses this data to identify compatibility issues that can block your upgrade and suggest fixes that are known to Microsoft. The compatibility update KB that sends telemetry data from user computers to Upgrade Analytics works only with Windows 7 SP1 and Windows 8.1. Upgrade Analytics cannot evaluate Windows XP or Windows Vista for upgrade eligibility.
Learn more about it from the source link below.