Biometrics is an increasingly popular technology that provides convenient access to systems, services, and resources. Microsoft Windows added Biometrics support back in 2012. The Windows Biometric Framework (WBF) which is a set of services and interfaces that permit consistent development and management of biometric devices, such as fingerprint readers was supported in older Windows operating systems for biometric authentication.
With Windows 10, Microsoft introduced Windows Hello,which gives users a personal, secured experience where the device is authenticated based on their presence. Users can log in with a look or a touch using facial or fingerprint recognition. Windows Hello facial authentication support was added to Windows 10 Mobile last year. At WinHEC conference, Microsoft has confirmed that fingerprint support is also coming to Windows 10 Mobile and it will be released this Summer.
Gallery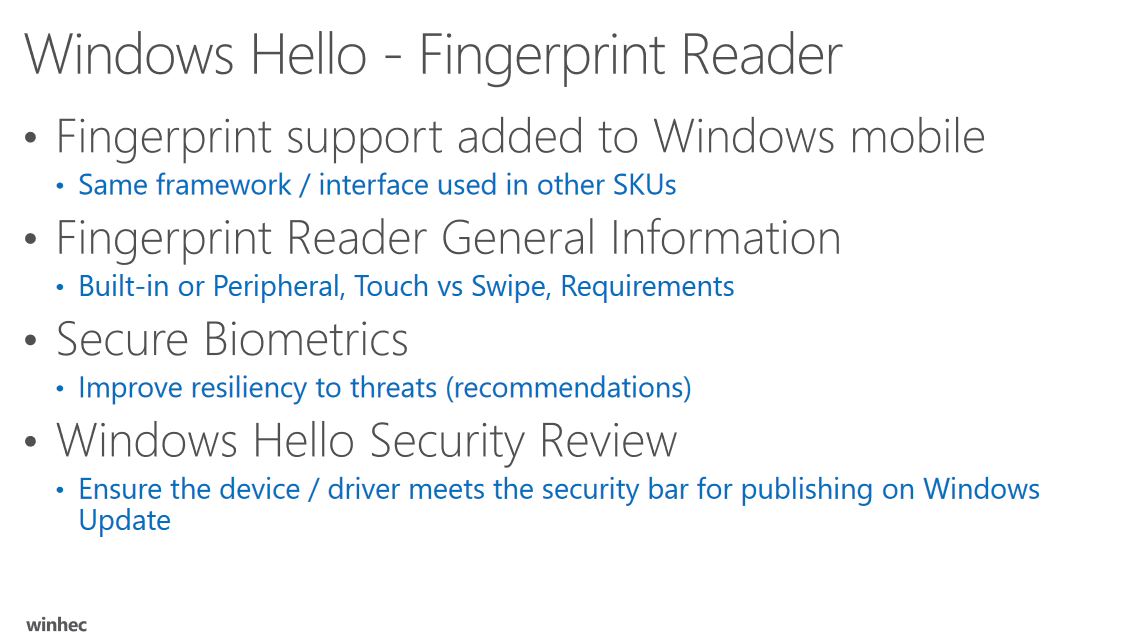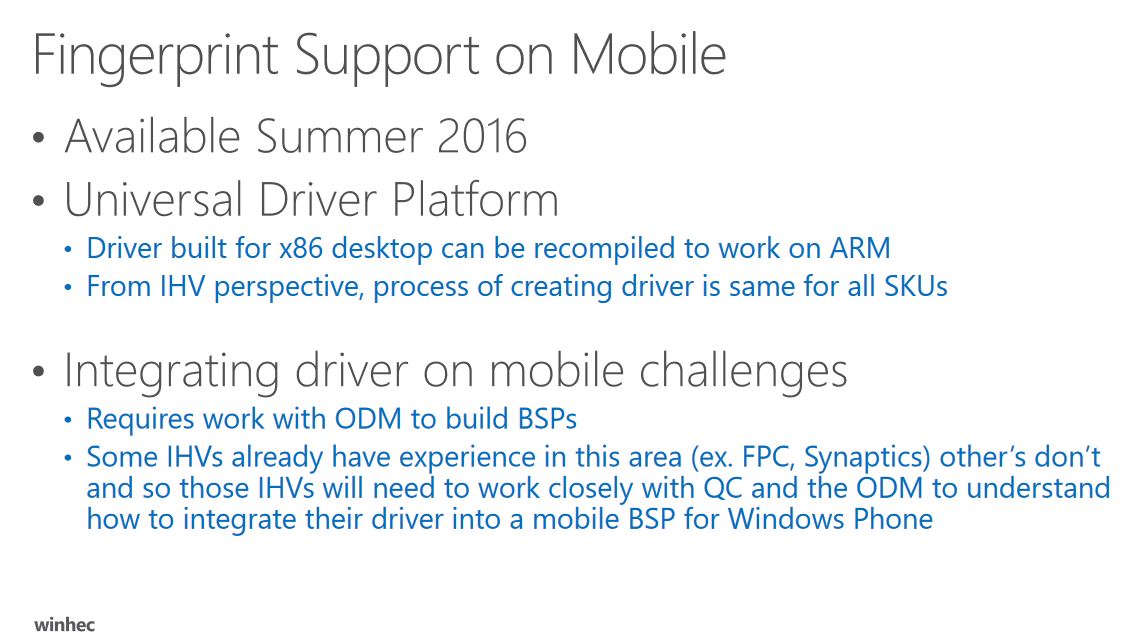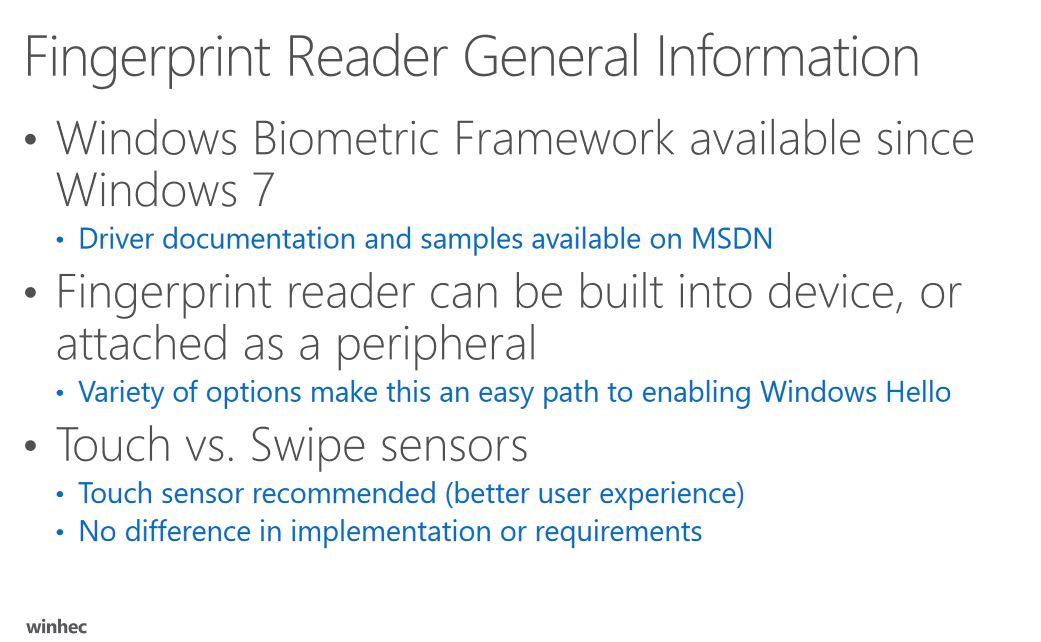 You can read about the hardware requirements for biometric equipment, such as IR camera and fingerprint readers in order to support Windows Hello here. Upcoming HP Elite x3 will be the first Windows 10 Mobile to use fingerprint biometrics with Windows Hello.