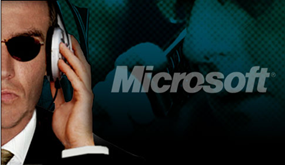 Microsoft has been presented with a lawsuit by a Windows Phone 7 user accusing the company of tracking customers via the camera app, even when the user request tracking be turned off.
The suit claims Microsoft transmits data — including approximate latitude and longitude coordinates of the user's device — while the camera application is activated and is seeking an injunction and punitive damages, among other remedies. The suit is seeking class action status.
The case, being brought in U.S. District Court, Western District of Washington by Rebecca Cousineau, claims Microsoft has told US Congress Microsoft only collects geolocation data with the express consent of the user, but that "Microsoft's representations to Congress were false."
Microsoft declined to comment on the suit.
Read more at Reuters.com