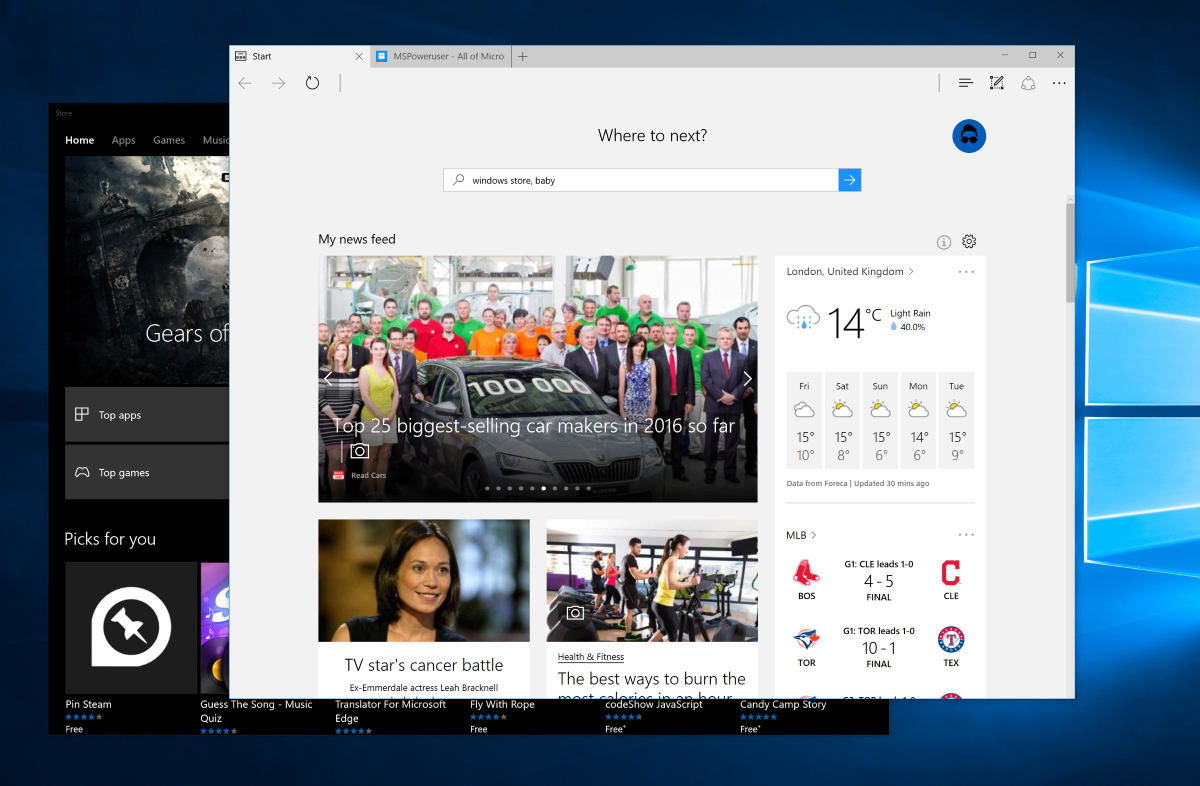 Microsoft's Edge browser is many things. It provides the best battery life for Windows 10 portable devices, it is very light on RAM, it's quick to start-up, all good things. What it doesn't have – as Microsoft failed to remember – is any substantially interesting differentiating features. Yesterday (or last year, or two days ago depending on where you are), Microsoft's Edge Twitter account tweeted that Edge was "The only browser that lets you pin and preview tabs".
Clearly, Microsoft's browser competitors couldn't resist correcting the record with Opera noting in faux shock that they were "also the only browser to do this".
Smaller browsers Vivaldi and Brave also confirmed that they too were the "only" browsers with this unique feature.
Lighthearted jabs aside, Microsoft is planning to improve Edge substantially in 2017 with features being planned to expand Edge from more than a simple web browser and PDF reader. Microsoft is expected to include Wallet integration into Edge, support an e-book store in addition to the e-book capabilities it currently has in insider preview builds and more.
It's still worth noting that Edge has some issues with freezing and stability, with more users opting for Chrome and other browsers over Edge and Microsoft's decimated share of the mobile market ensuring Edge's mobile footprint is somewhere between irrelevant and nonexistent.
Nevertheless, perhaps next year Microsoft will truly have some useful "exclusive" features to tweet about in Edge.
Are you excited about Microsoft Edge in 2017? Let us know in the comments below.